Image Credit Luca Girardini, CC BY-SA 4.0
image by Luca Girardini, CC BY-SA 4.0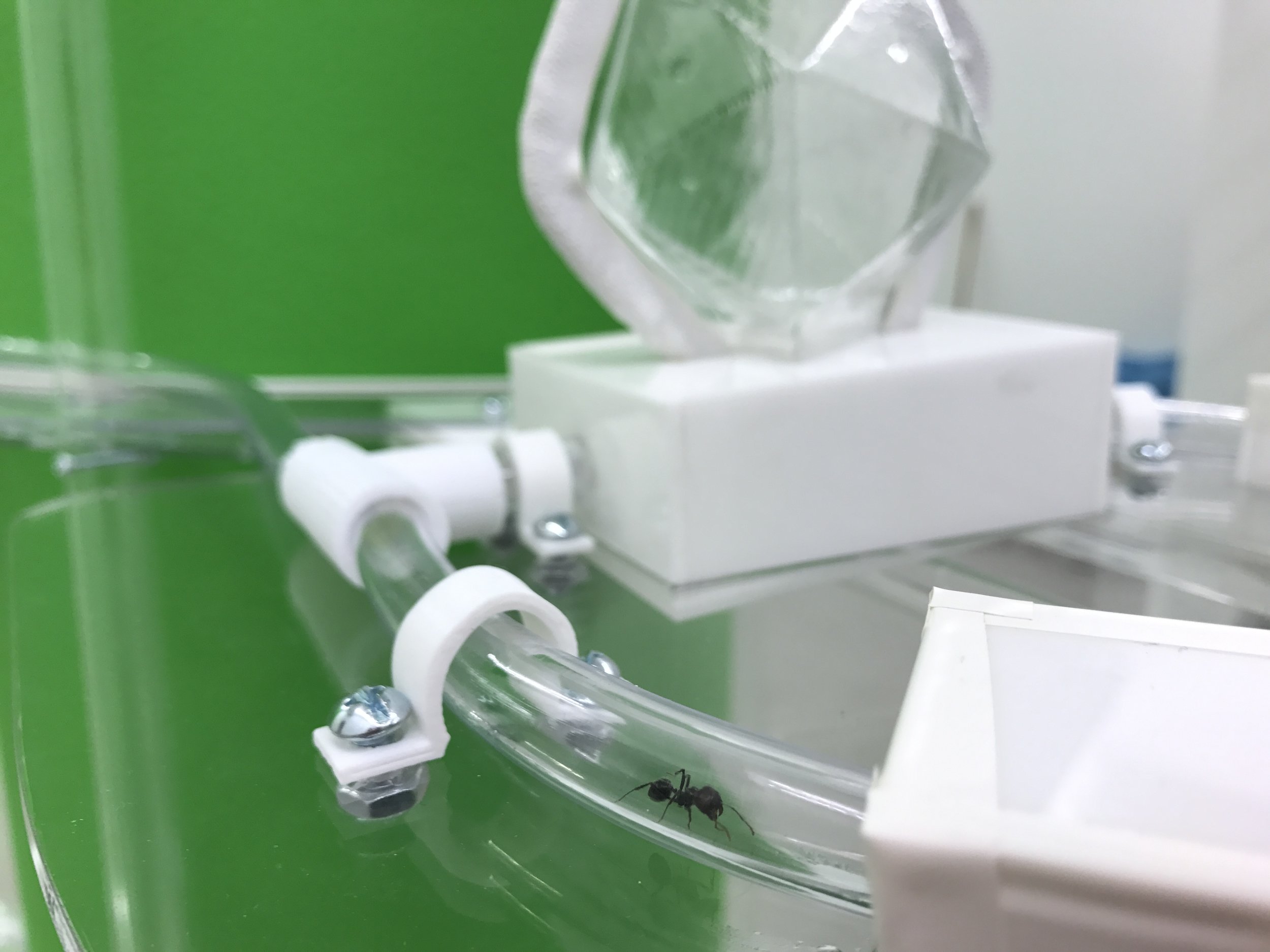 Image by Luca Girardini, CC BY-SA 4.0
Image by Luca Girardini, CC BY-SA 4.0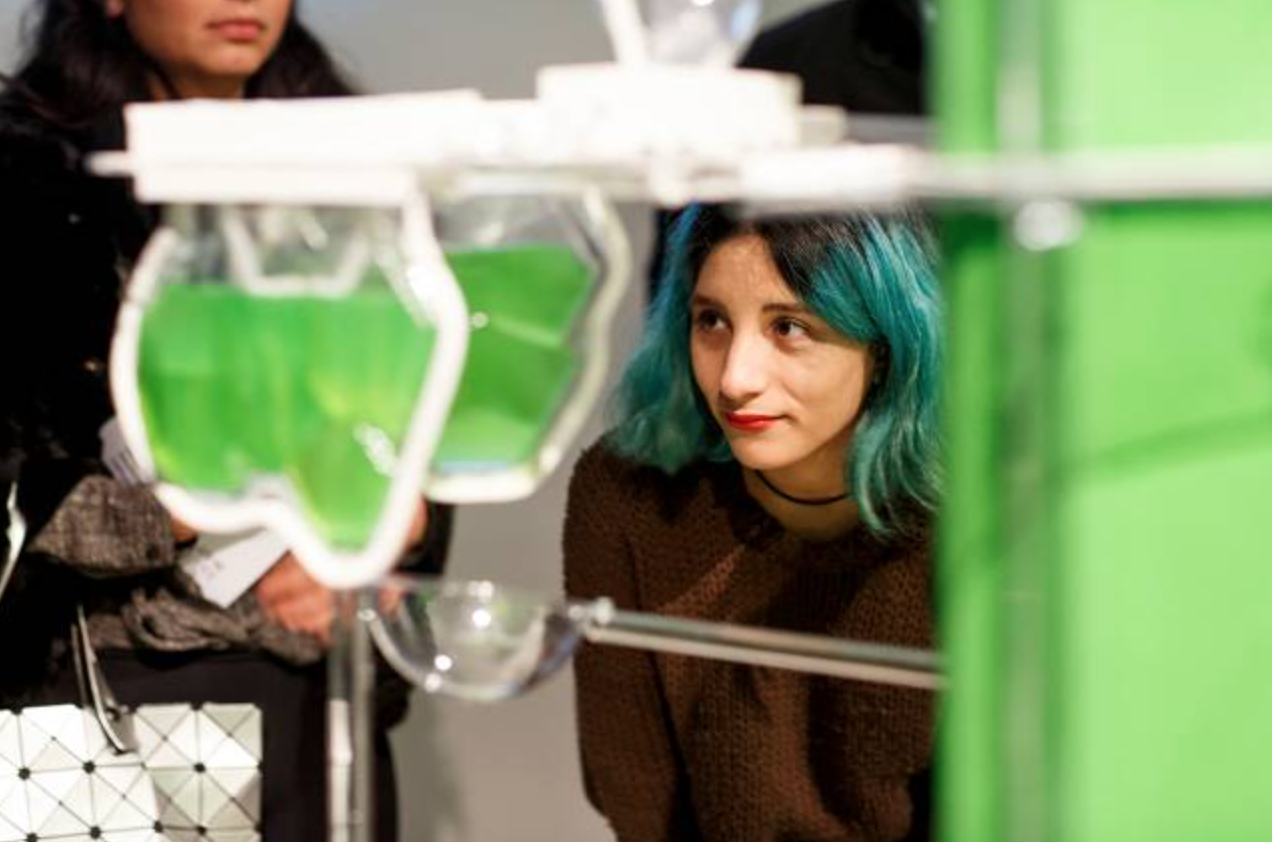 Image by Luca Girardini, CC BY-SA 4.0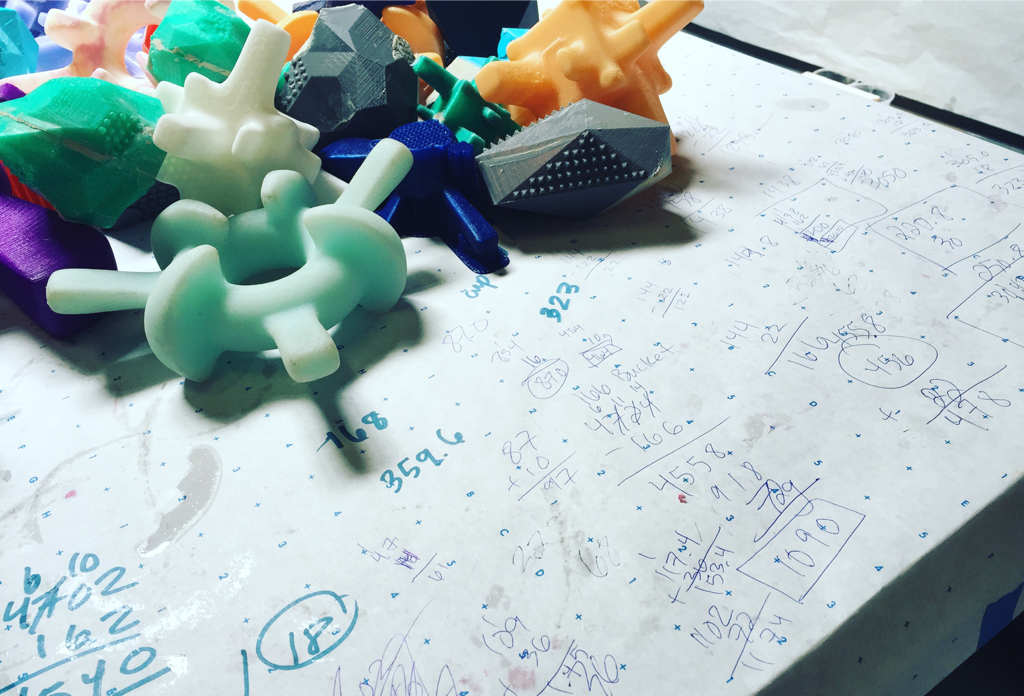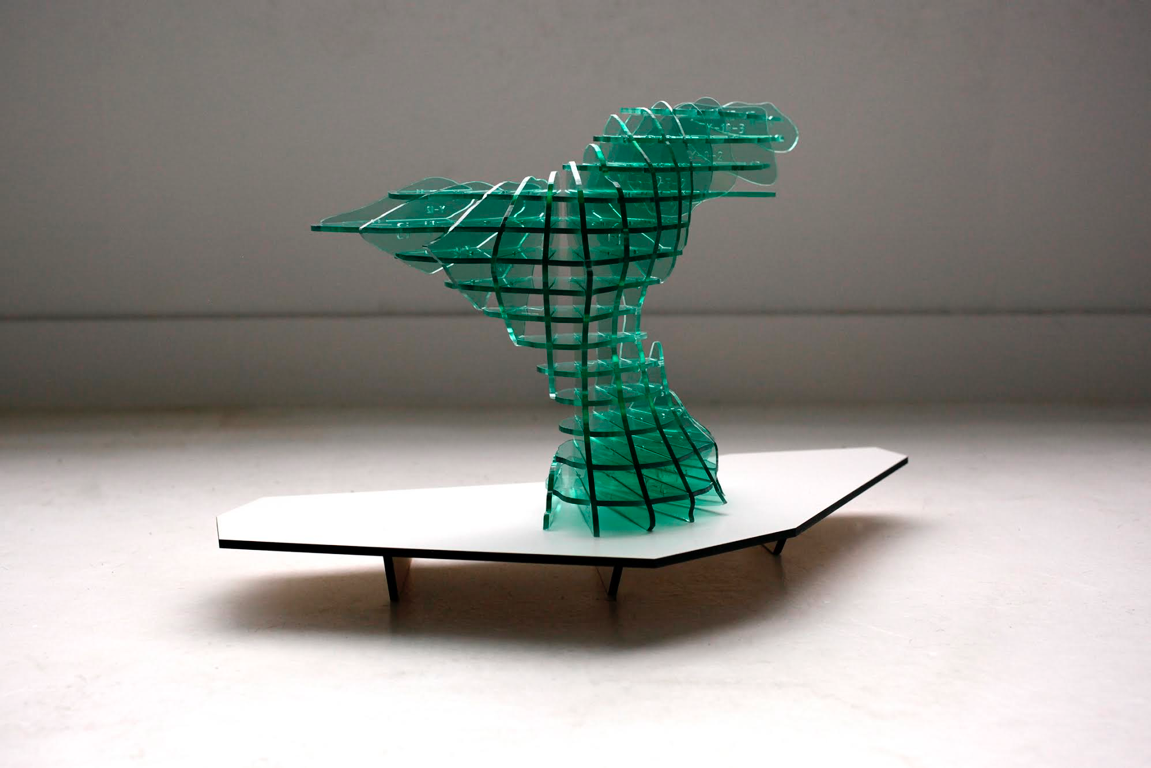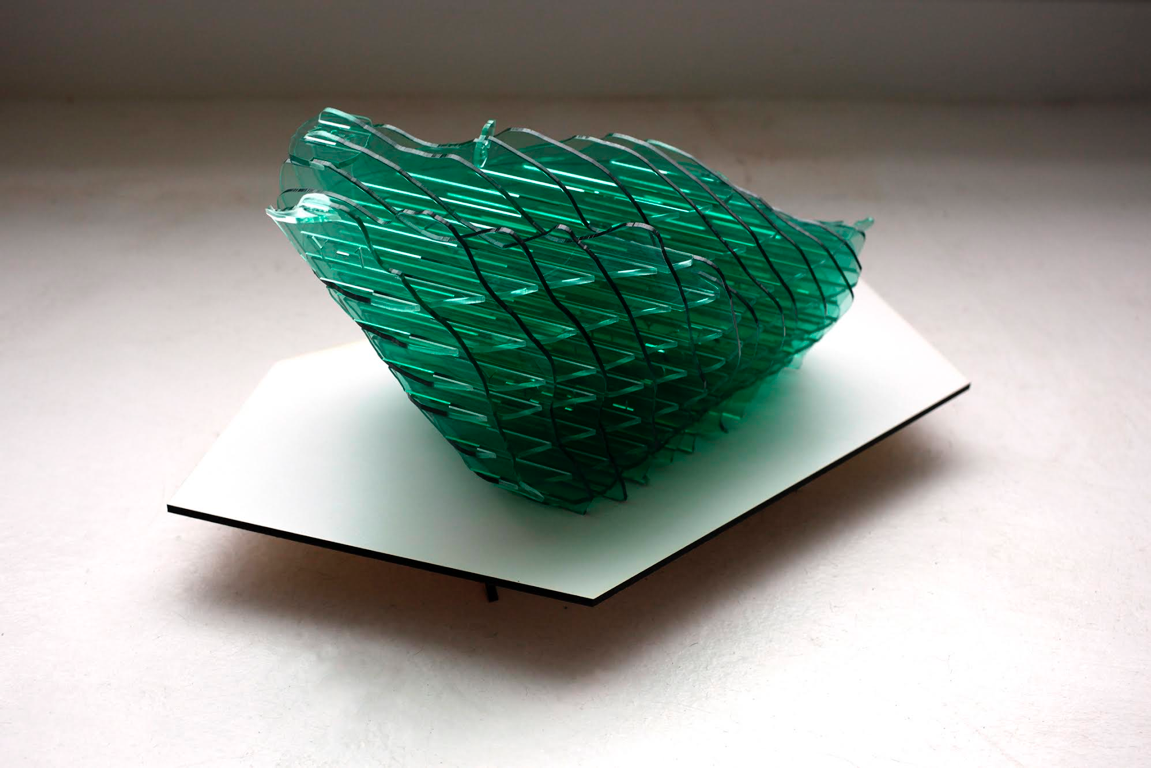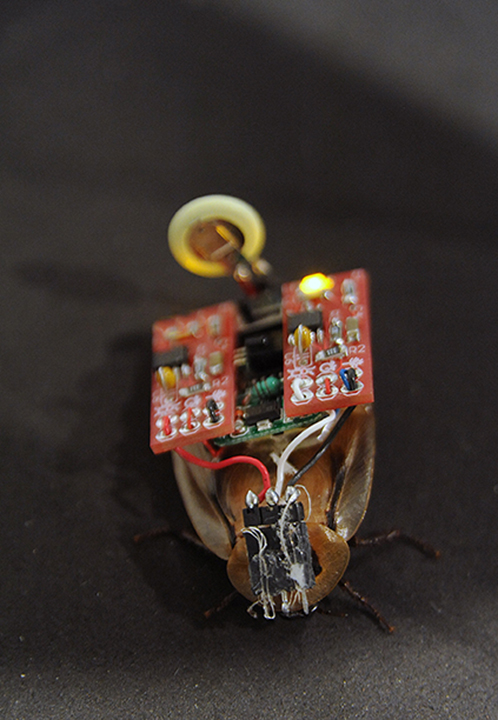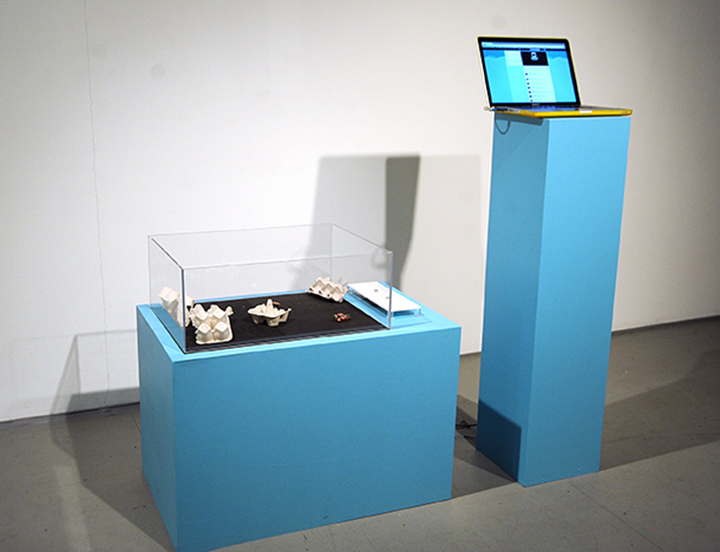 Image credit from Forever Now: http://aphids.net/past-projects/Forever_Now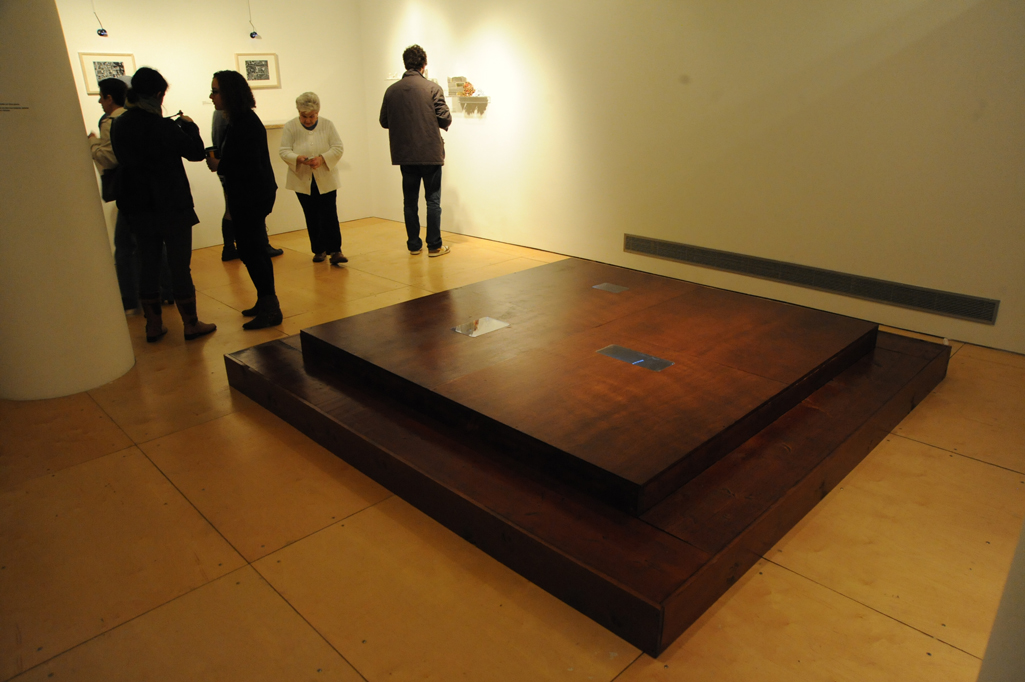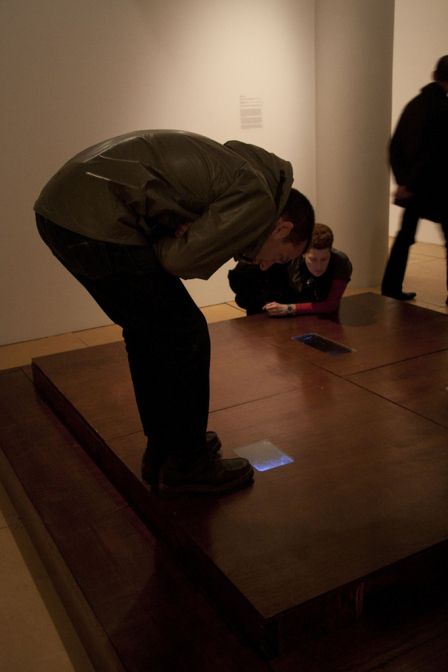 Partnered: We Are All Pests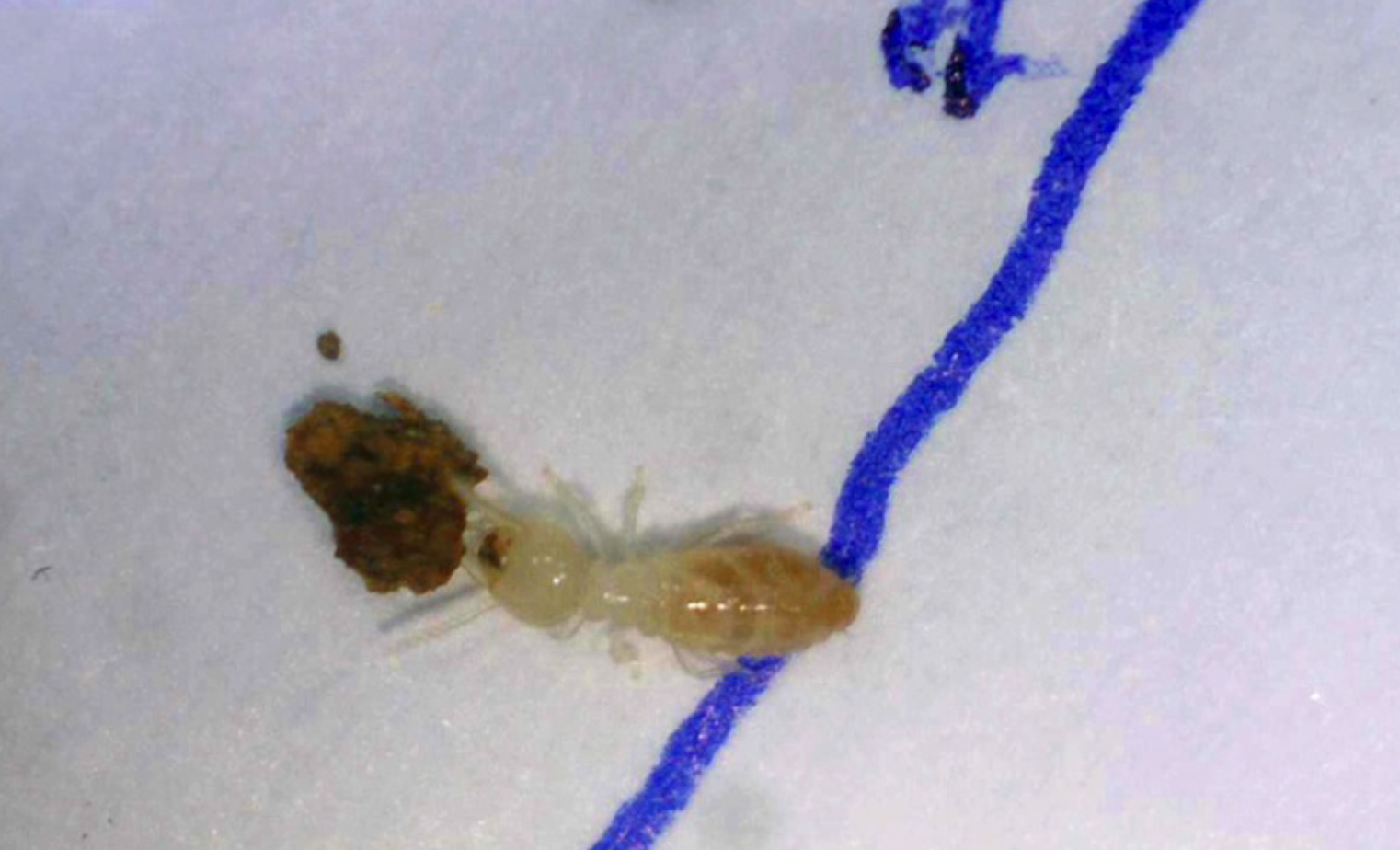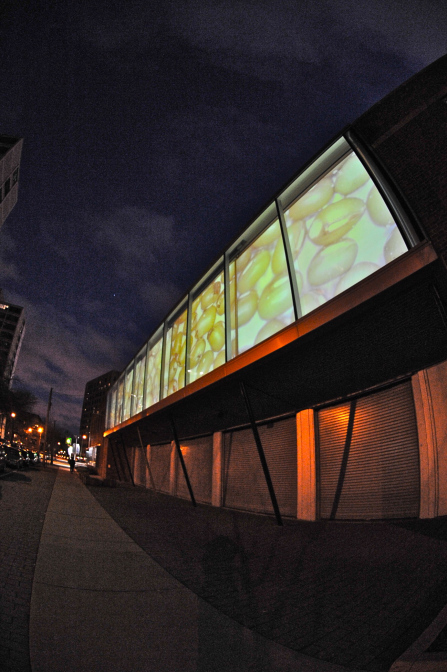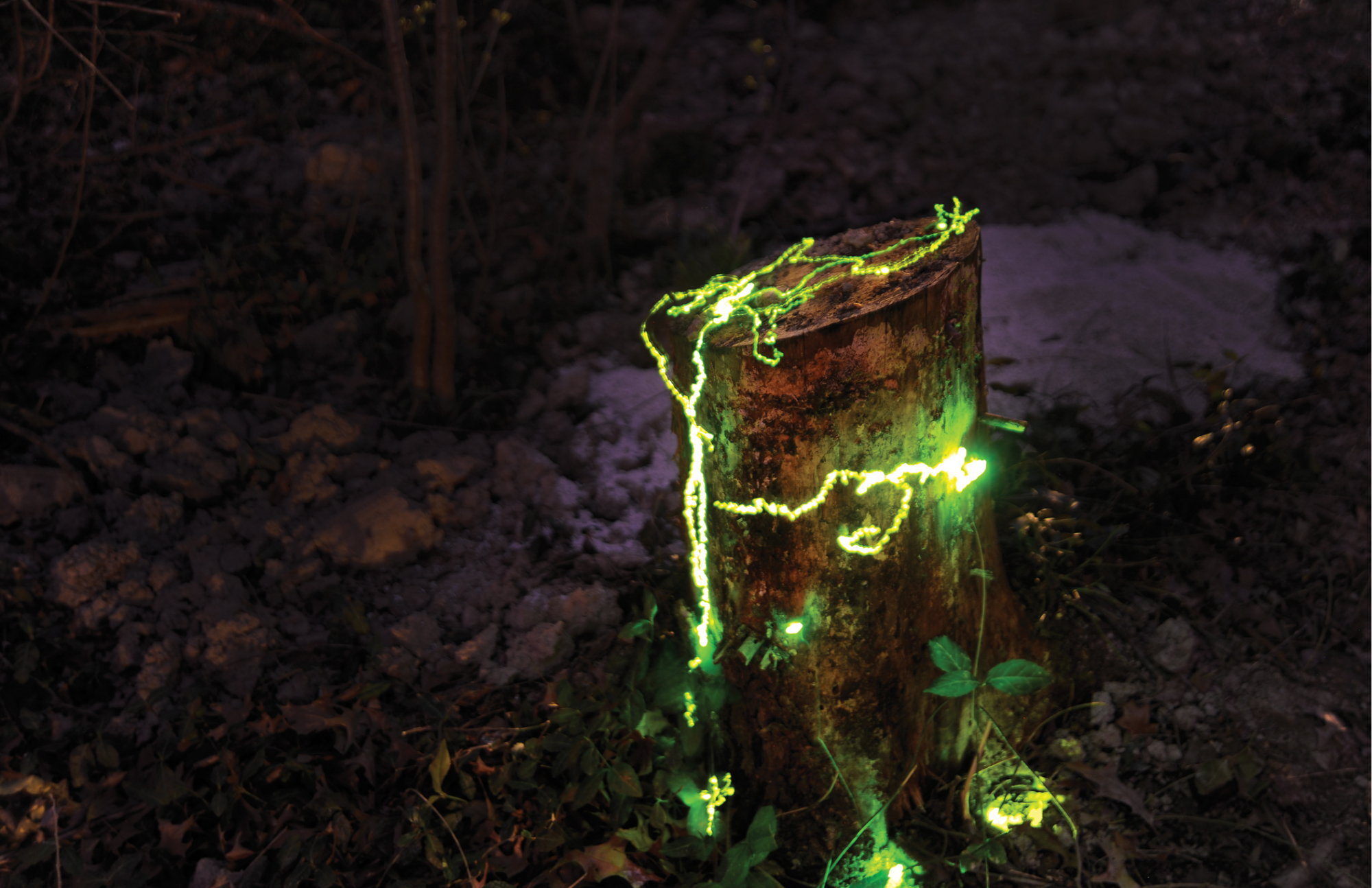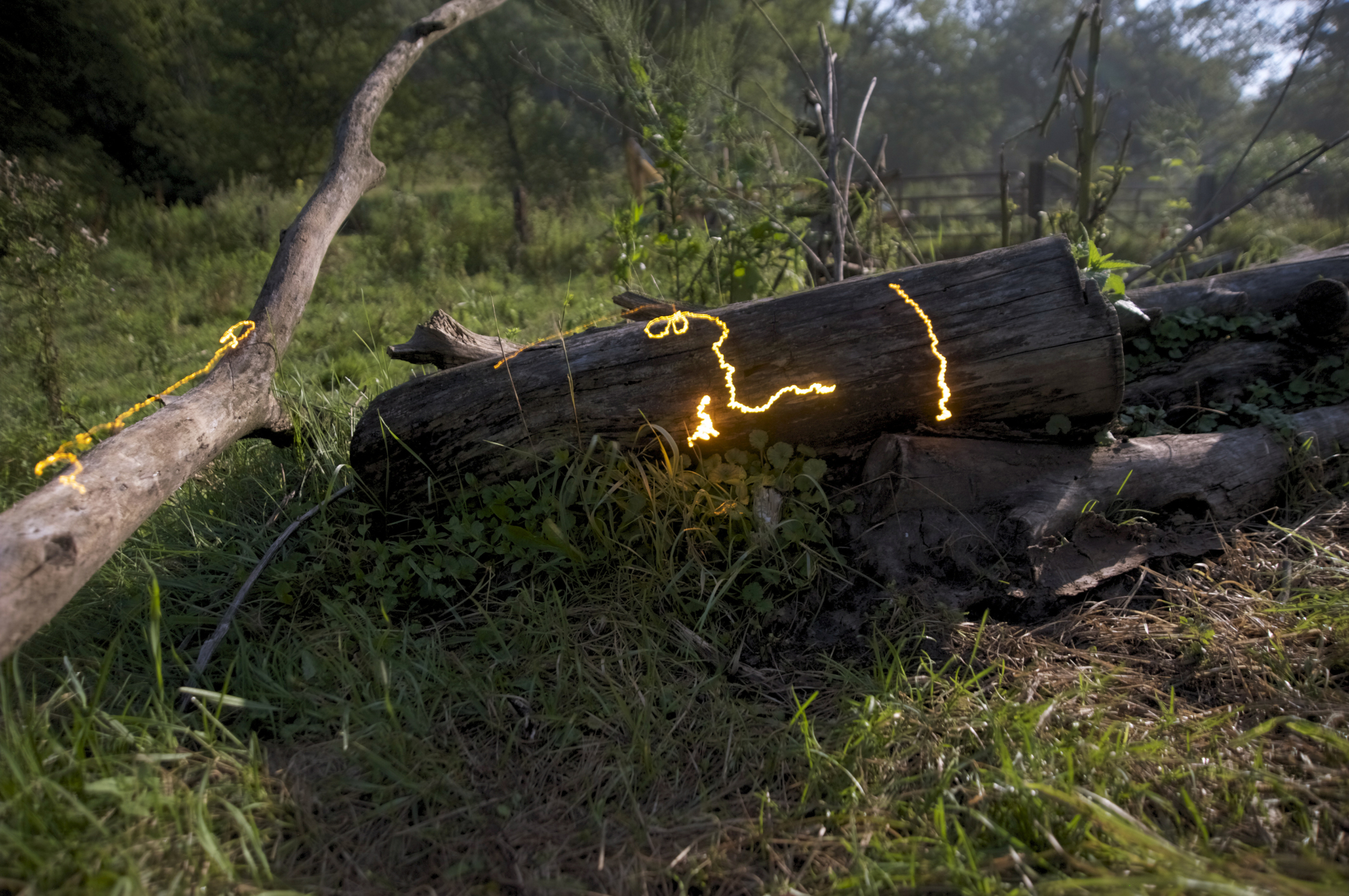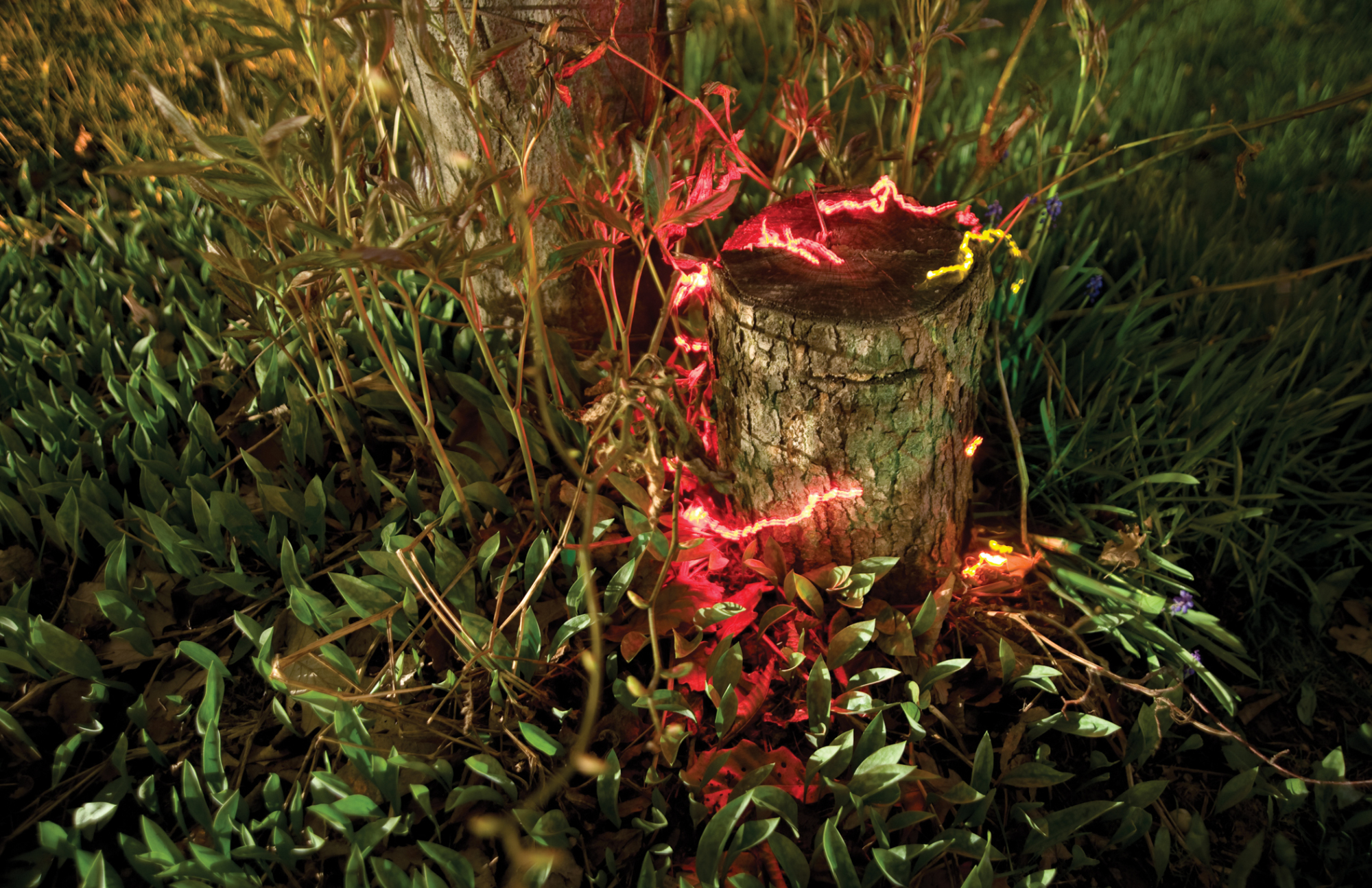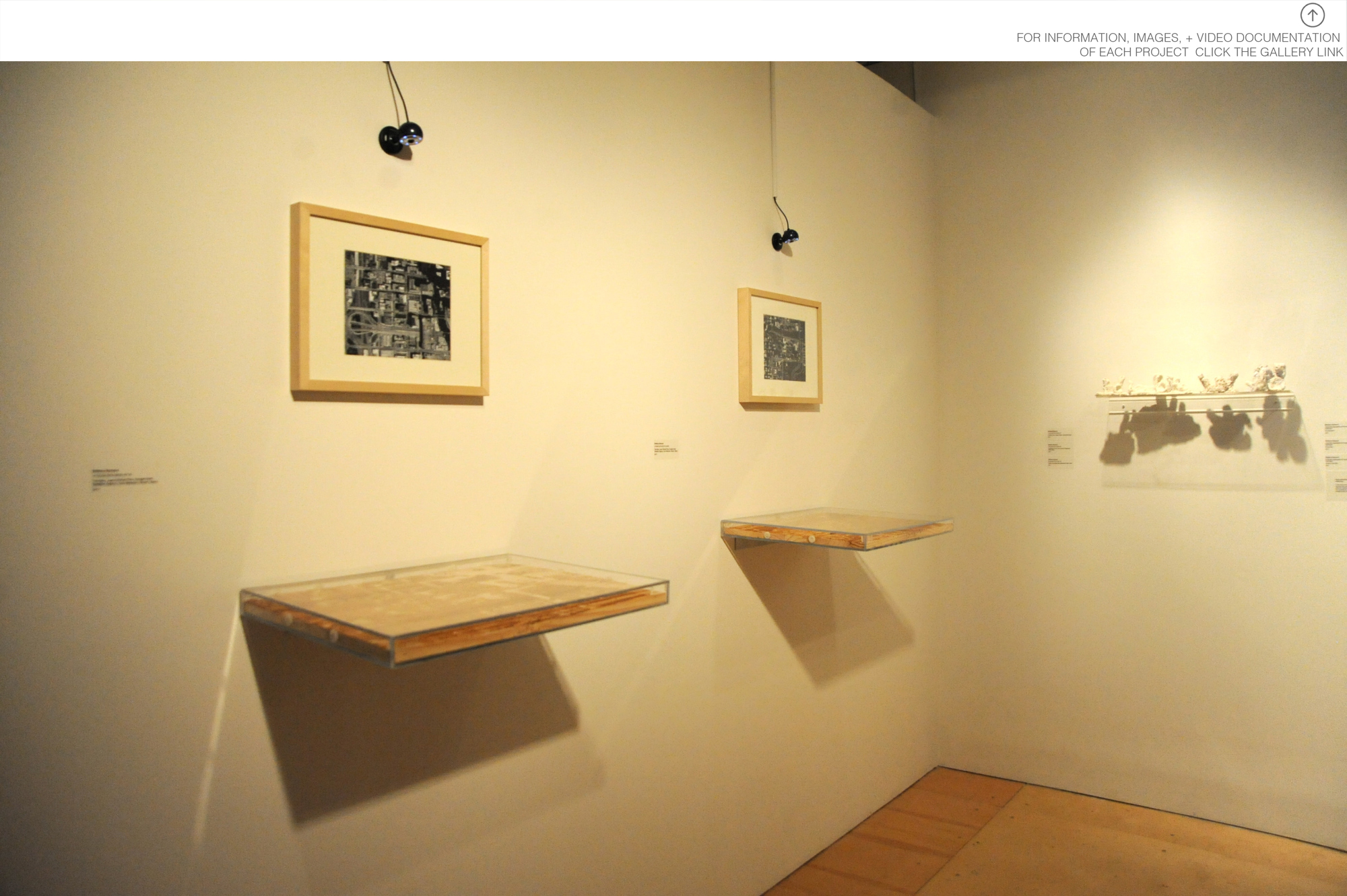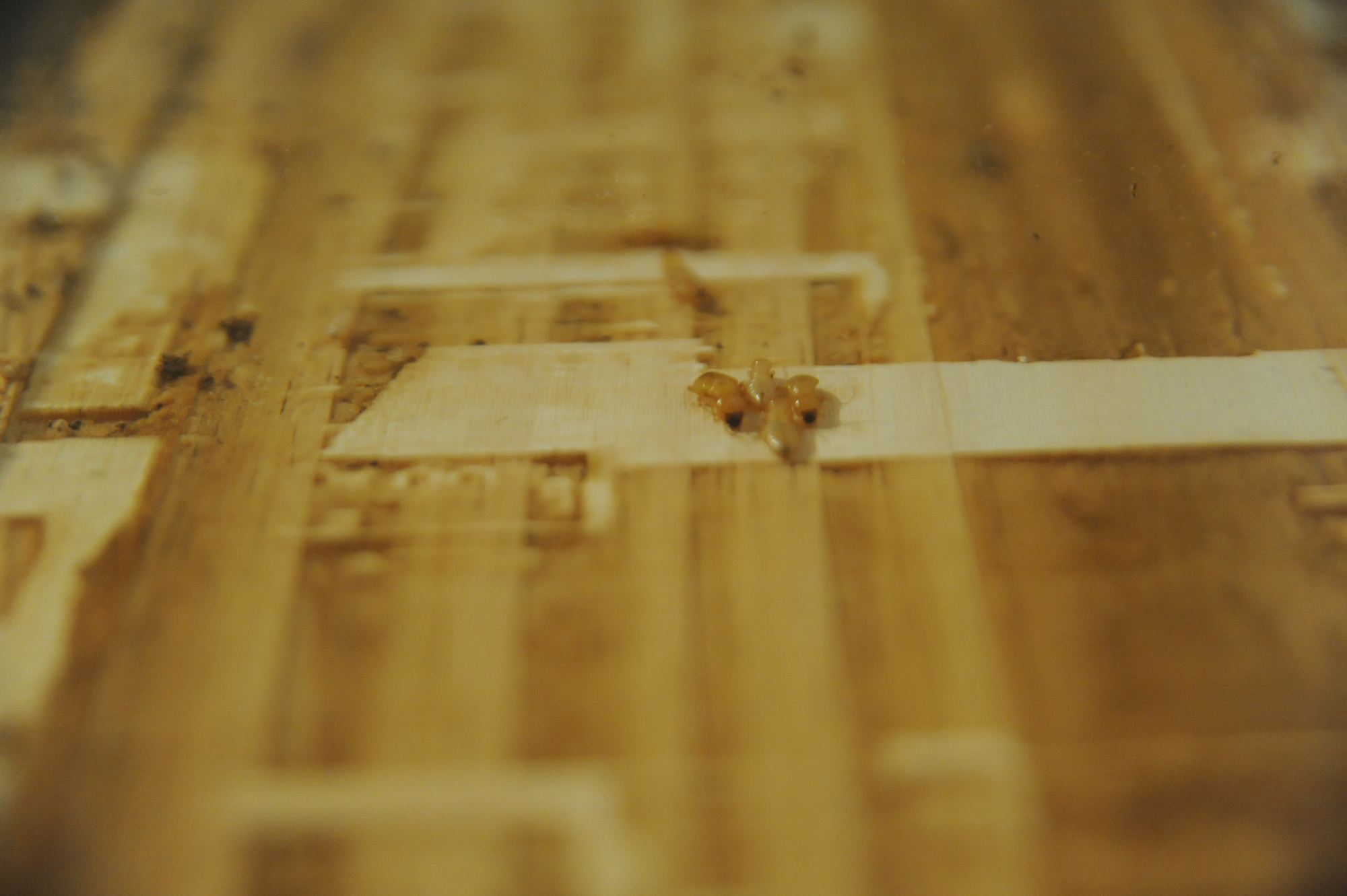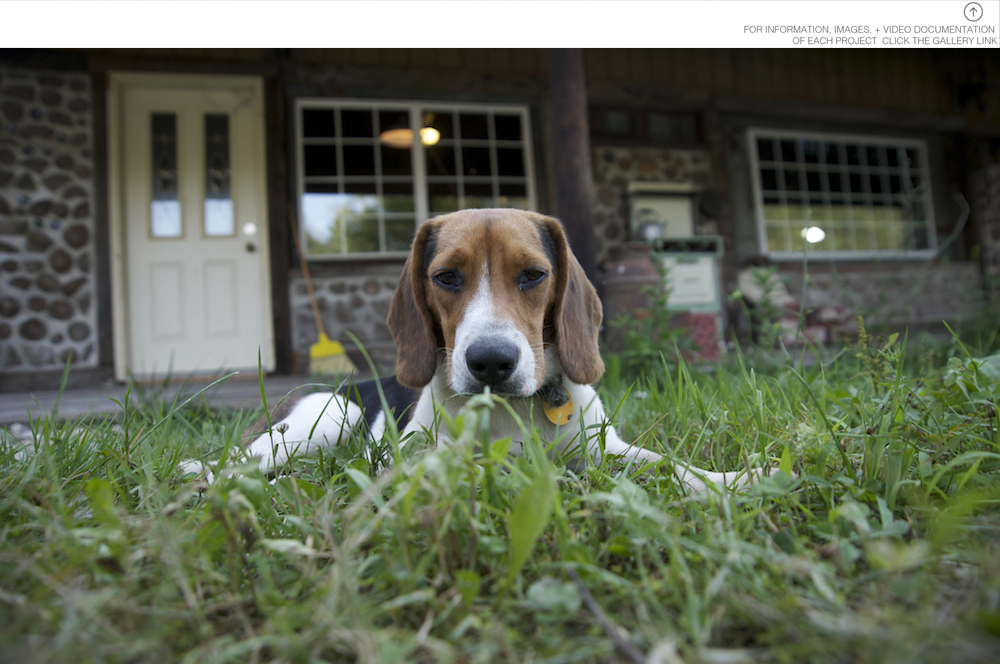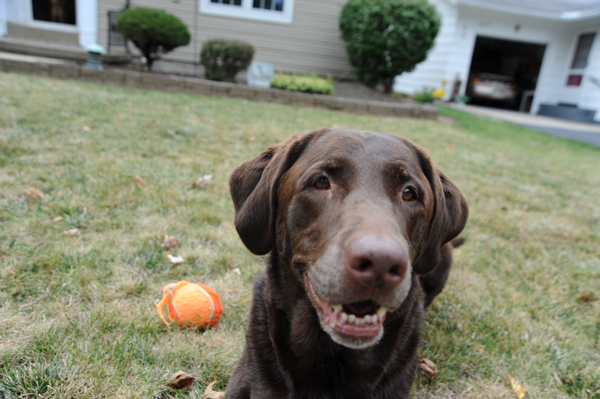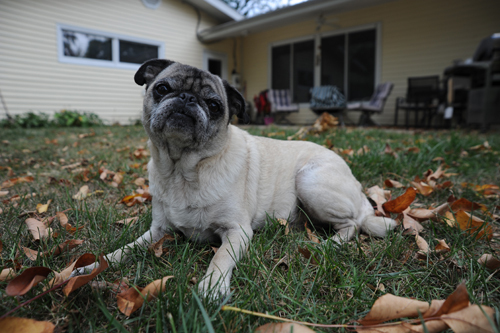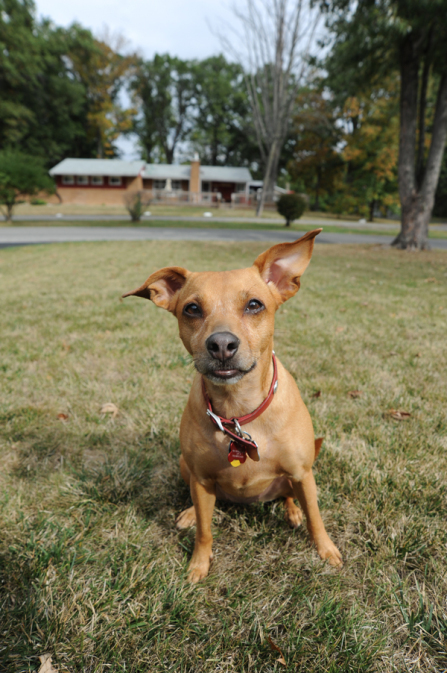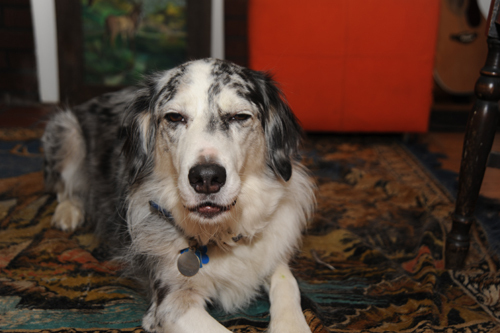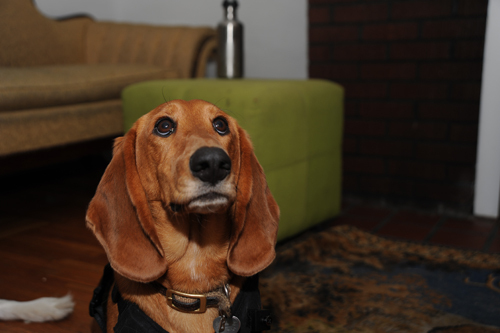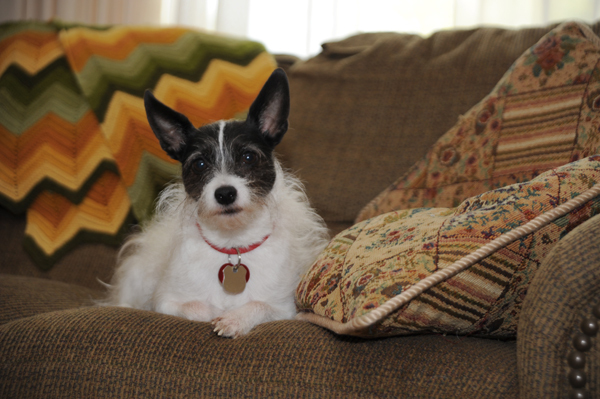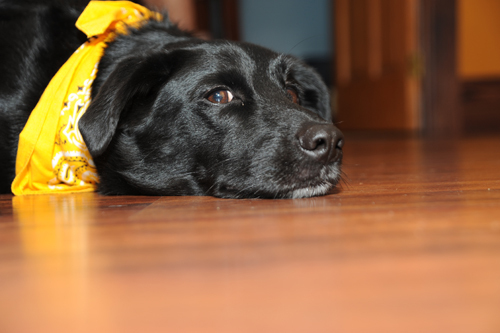 PRIMITIVE BORDERS (2017-Ongoing)
PETG PLASTIC, formed over CNC milled forms, PLA Plastic, Laser Cut Acrylic, Pipe Cleaners, Ant Gel, Live Ants
Primitive Boarders is a speculative installation with ants acting as a metaphor for human societies. Inspired by the Uncle Milton ant farm that has been sold commercially to children for over 60 years, Primitive Boarders investigates the potential processes of a society adapting to futuristic materials (ant gel) and a forced living structure. The ants exist within 5 structures that are created using primitive forms through digital fabrication techniques. A geometric primitive is a simple form that is a prepackaged building block within 3D modeling software. The ants can freely travel from one primitive cluster to another, crossing boarders to possibly create alliances, enemies, or perish. The ants are ultimately crossing borders to possibly create alliances or enemies, with many perishing in the process over time.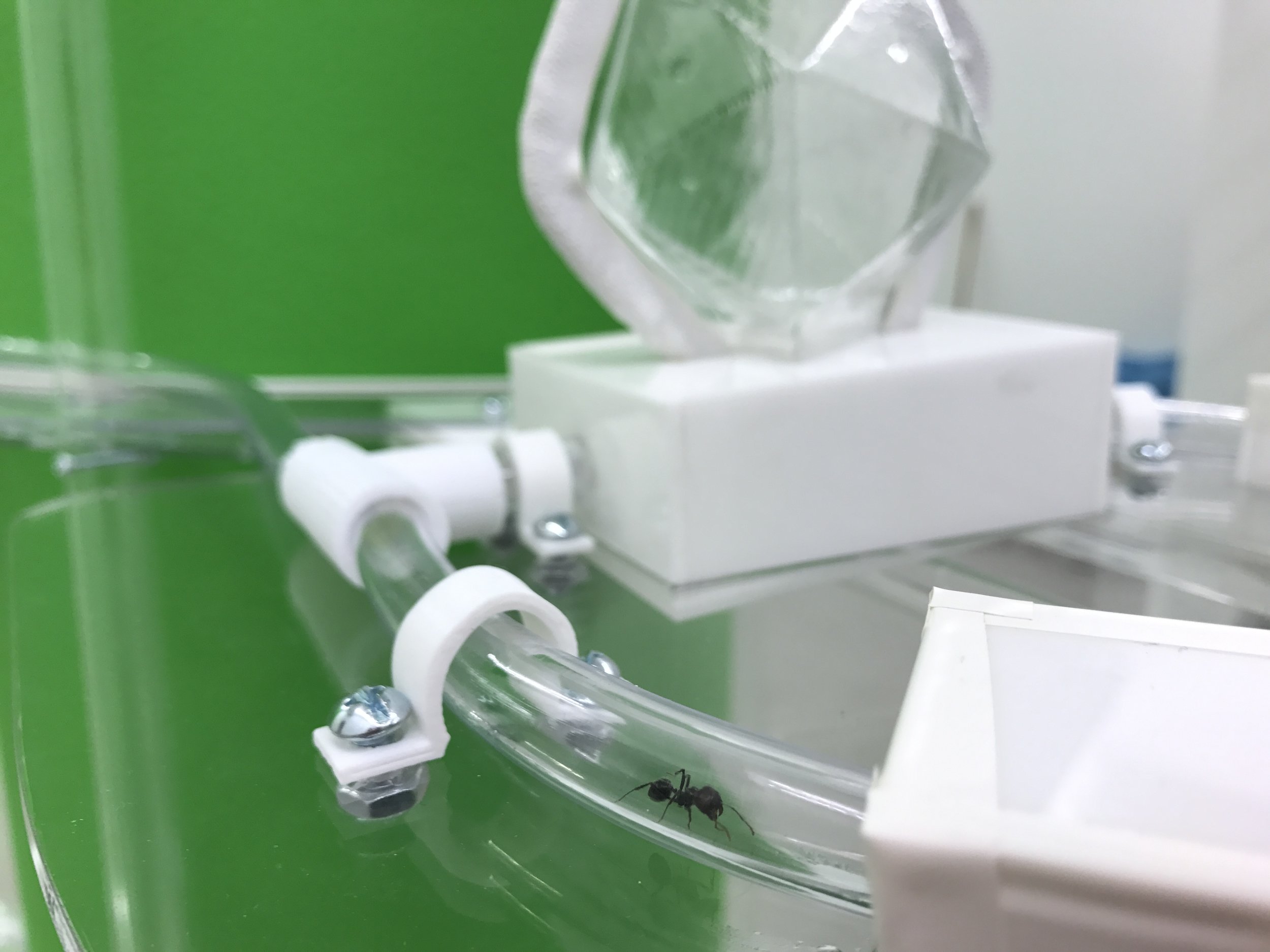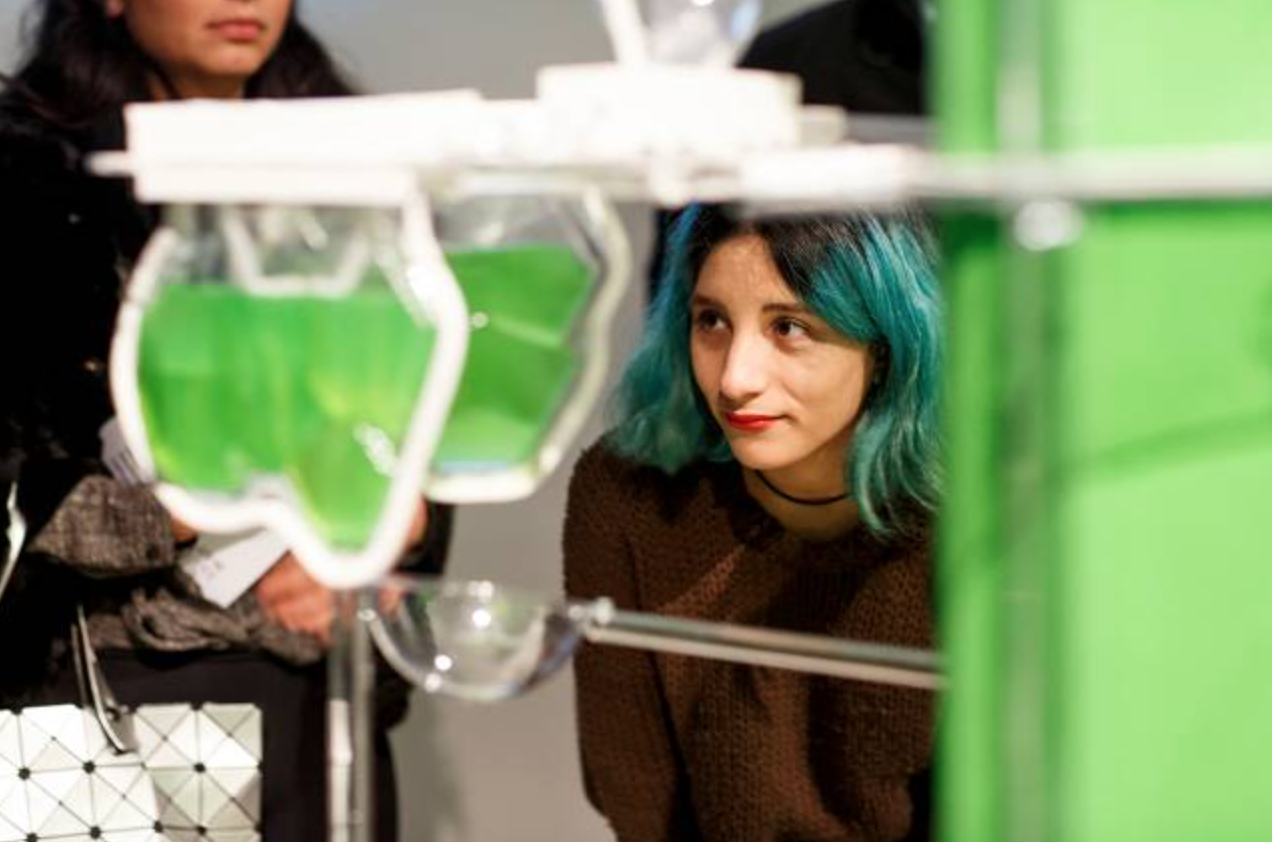 FOSSILIZED GUILT (2017)
Tooth fossil, enlarged CNC carved high density foam, silicon, 3D printed connector, acrylic, birch, orange tape
Fossilizing Guilt is a three-part installation of a 3D scanned and enlarged CNC tooth fossil collected from the Arctic Circle near Svalbard. The original fossil is held in a rubber cast of the artist's right hand in a sculpture referencing the absence of the remainder of the artists body. Images of the 3D scanned fossil and rocks are reduced to a mediated mesh throughout the gallery.
Using a cell phone as an observational tool, the resulting installation is a series of mediated and manipulated works that refer to a foreign and fleeting landscape. Through 3D scanning, printing, and digital fabrication processes, the mathematical mesh of each object shifts through computational processes. The data loss in each object correlates to the changing state of the physical materiality original to each object.
Guilt for disrupting, displacing, and dispersing these elements of the Arctic landscape is carried through the color orange, which acts as a collective vessel for each object ultimately referring to a large collective pocket (of the pair of pants) in which they were gathered together.
JAW JABBLRS (2016- Ongoing)
3D Models, Silicon Casts, Custom Electronics + Code
The Jabblrs are a series of interactive objects designed for dogs in collaboration with The Workshop Residence in San Francisco. This is an ongoing project spanning 6 years. Each object is designed specifically to allow dogs to communicate and engage with their human counterpart in a new way. One object within the series allows the dog to create drawings through the act of play. Another object allows dogs to communicate by squeezing the arms of each object which has been coded with a specific sound / phrase. Ultimately the goal is to allow dogs to communicate via texture and touch through their mouths. The objects began as 3D models which were then printed, cast in silicon, and are then embedded with custom milled circuits.
More information about the project can be found here: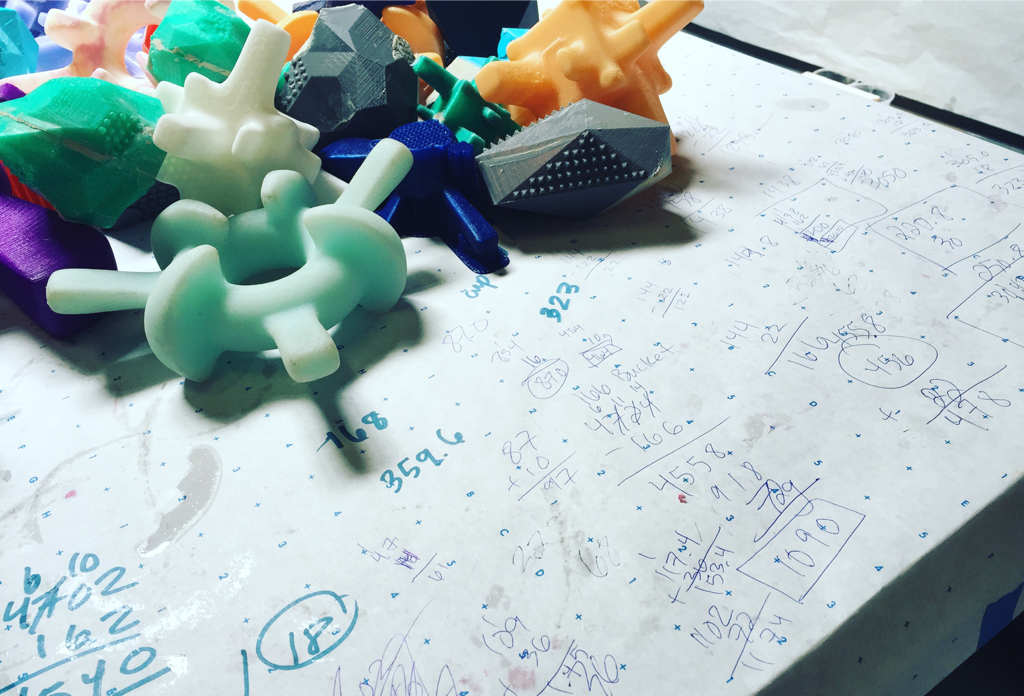 ROUGHLY 9 TRANSLATIONS (2014)
iphone, 3d scanning & modeling software, acrylic, birch
The Translation Series utilizes 3D scans that were made via stitched photographs of sea ice in the Arctic Circle taken on a cell phone. The glacial ice was photographed to produce a full 3D scan using open source software and was then mathematically translated into two dimensional slices to reference its rapidly changing material state / melt from ice to water under the heat of the summer solstice sun. The project overall references issues of global warming, translation of material states from solid, liquid, to image, point cloud, two dimensional slices, to plastic slices that finally make up a ghosted form that references its initial state when found in the arctic sea.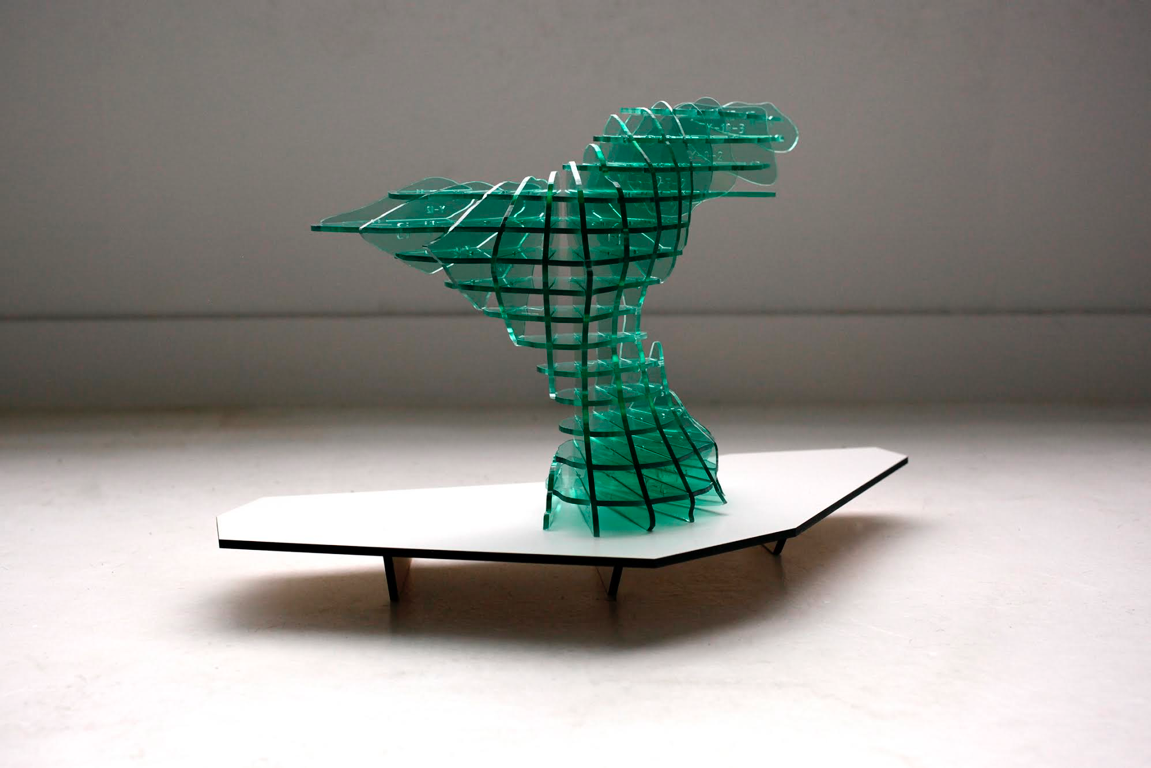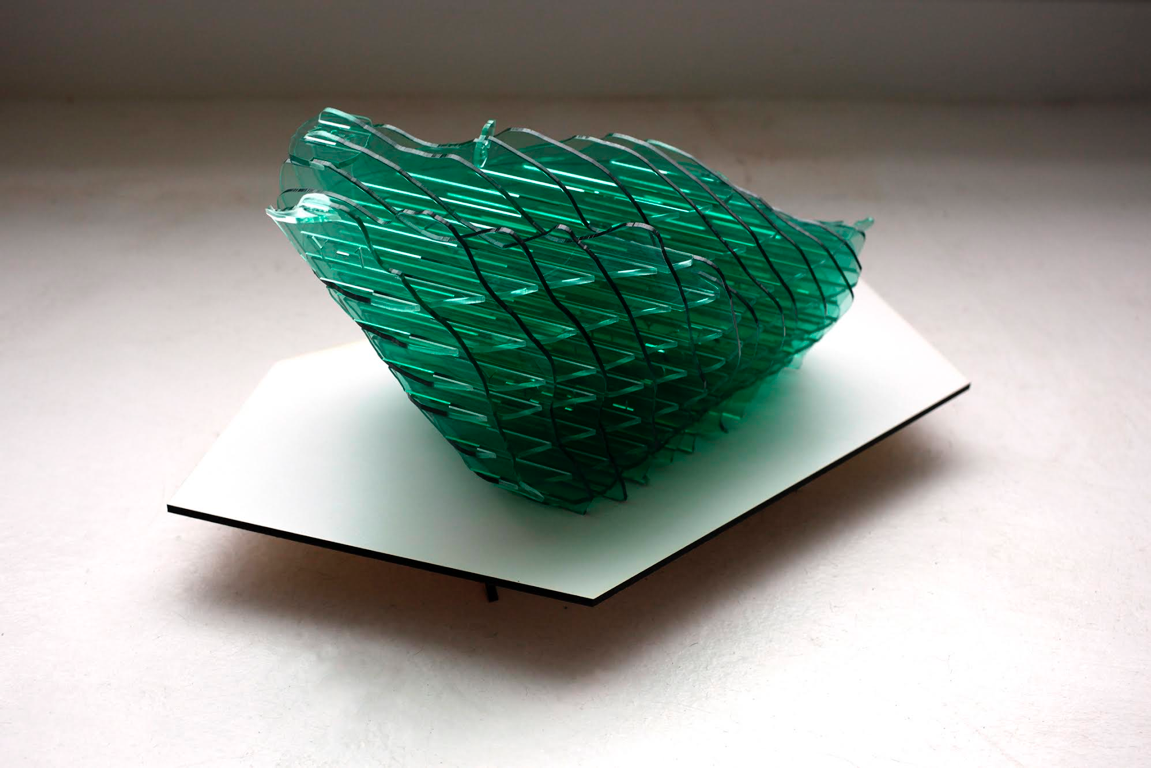 YOU CANNOT PUT ROCKS IN YOUR POCKET(S) (2014)
162 3D Scanned and replicated arctic rocks, PLA Plastic, birch
While sailing on a barquentine sailing ship to various locations within the Arctic Circle off the coast of Svalbard, my research group was informed that taking rocks or any type of physical object from the landscape was a violation of cultural heritage laws. In an effort to record various locations in which the barquentine ship landed and unable to take geological samples from these locations, I created a series of 3D scanned and replicated rocks to document each landing location. This is the initial phase of this project. The end goal is to replicate enough rocks to be cast in aluminum to create a ghosted arctic shoreline at a much larger scale.
ALL THIS IS JUST A DREAM II (2014)
Custom Electronics, Stuacked Neodymium Magnets, Acrylic, Lodestone Dust, Glacer Scan, Custom 3D Printed Parts
"ALL THIS IS A DREAM. Still examine it by a few experiments. Nothing is too wonderful to be true, if it be consistent with the laws of nature; and in such things as these experiment is the best test of such consistency."
Michael Faraday – laboratory journal entry #10,040 (19 March 1849)
Considering Faraday's discoveries within the field of magnetism, particularly related to relationships with light, this piece was conceived of while sailing in the Arctic under the Midnight Sun (24 hours of daylight during the summer months). An intermittently spinning magnet moves beneath an acrylic cut out of a scanned and replicated representation of a piece floating sea ice. Thinking primarily about the This work calls reference to the "Faraday Effect," a theory that believes a powerful magnetic field can influence the alignment of polarized light, a scientific consideration that has had applications ranging from the molecular level to the magnetic fields surrounding the earth. Ultimately this piece is a quick experiment that is referential to this research while being physically within reach of the Earth's North Pole or "Magnetic North". Future iterations of this piece will involve loadstone dust that is manipulated, gathered, and shifted using custom magnetic systems driven my streaming Twitter data.
PEROT MUSEUM OF NATURE AND SCIENCE TEEN MURAL (2014)
Hand built microscopes for mobile devices, vinyl print window installation
This project was created by the DMA/Perot Teen Advisory Council with Brittany Ransom and Melissa Tran. It brings light to the striking beauty often hidden in the small-scale worlds of natural and manmade objects, such as Cheetos®, human hair, insects, and money. Students created their own custom build microscopes for iPads/iPhones and photographed items that they have on their person or can find in and around Dallas.
The Teen Advisory Council is a dynamic group of DFW area teens assisting the Dallas Museum of Art and the Perot Museum of Nature and Science in the planning and design of a Learning Lab for middle and high school youth. Exploring the intersections of art and science, the Lab will be a project space for participants to meet experts, collaborate with other teens and make stuff using digital and traditional art media.
The Teen Advisory Council and planning for the Learning Lab is funded by a grant from the Institute for Museum and Library Services and the John D. and Catherine T. MacArthur Foundation.
NERVOUS BODIES (2013)
HD Video Projection, Termites, Bic Pen, Human Body
Nervous Bodies was a site-specific installation, projected onto the Meyerson Symphony Center in Dallas, TX for Aurora: Light of Convergence done in collaboration with Melissa Tran.
Nervous Bodies is a proposed video projection that explores the physical, sensorial, and metaphorical intersection of two improbable bodies. In this piece, a human body converges with a colony of ants. The ants physically traverse the body that acts as a landscape, following ink lines that are drawn directly onto the body as a representation of a schematic of the human central nervous system. Because of the ants' innate pheromone communication method, the ants are collectively and instinctually driven to follow the newly introduced smell produced by the pen and ink — a basic human communication tool that is being used to confuse the ants existing social structures. Just as the ants are manipulated, they are also maneuvering the body and its sensations. Existing within this forced relationship between human and ants is an underlying level of trust that is already established within the colony of ants. The collective body of the colony mimics the interactions of the individual human body acting within society. As the human body and the body of ants are projected onto the building, the sense of belonging and placement within the larger community is highlighted. Nervous Bodies serves as a metaphor of the assumed roles, manipulated navigations, and sense-based experiences of collective beings.
TWEETROACH /@TWITTERROACH (2012-ONGOING)
hacked electronic circuit, cockroach, twitter, human participants
In the 1997 movie The Fifth Element, an unlikely spy, a cockroach who makes a cameo appearance, makes its way into a boardroom andslowly scurries across a shiny silver table. Outfitted with a wireless remote controlled circuit and spy camera, a human on the outside steers the insect closer to gather video of a top secret conversation. As you might recall in the scene, eventually the insect meets its instant and deadly fate with the bottom of a shiny black black shoe. The smashed insect parts, viscous and mixed with the remains of the hard plastic bits of the once complex circuit, are now nothing but gunk on the bottom of another shoe.
The concept of cyborgian life is nothing new to us as humans. As we delve farther into a world where we have augmented ourselves with ever evolving technological bodily extensions, these extensions have also found themselves present in the non-human world through our intervention. The cockroach (and other "pest" labeled insects) have not found themselves devoid from this intervention and experimentation. Researchers have been actively outfitting insects with "electronic backpacks" for decades. Embedding their mucoidal exoskeletons with advanced technologies for various scientific purposes is hardly uncommon. Currently we find ourselves in a time where one no longer needs to have deep pockets or an advanced degree to see their very own insect cyborg come to life. The ability to use the internet or even simply participate in the internet is all that one needs.
Twitter Roach (@TweetRoach) is an experimental installation that utilizes the basics of the internet, entry level electronics and programming, and a kit purchased with a Paypal account. Utilizing the Beta version of the Generation 4 RoboRoach kit produced and sold by Backyard Brains (roboroach.backyardbrains.com), custom processing and arduino programming and circuitry, it allows individuals to log into their twitter accounts to cooperatively attempt to affect the movement of a cockroach from anywhere in the world by tweeting and using hashtags. Twitter Roach (@TweetRoach), is designed to parse specific commands received through mentions and hashtags. When the correct combination of mentions and hashtags has been tweeted by a user, Twitter Roach wirelessly sends a command to the RoboRoach interface attached to the cockroach to stimulate one of its two antennae connected to the circuit which essentially makes the insect feel as if its antennae have touched something. Thus in theory, the tweets and hashtags guide the cockroach to move through its given space.
This experimental piece, in its beta phase, questions the collective notions of the Hive Mind that can form through social media platforms, its impact on the individual mind of the cockroach, and the accessibility of cyborgian DIY citizen scientist technologies and their instant availability. Ultimately the project largely questions the impact on the architecture of the internet and accessibility in our current culture.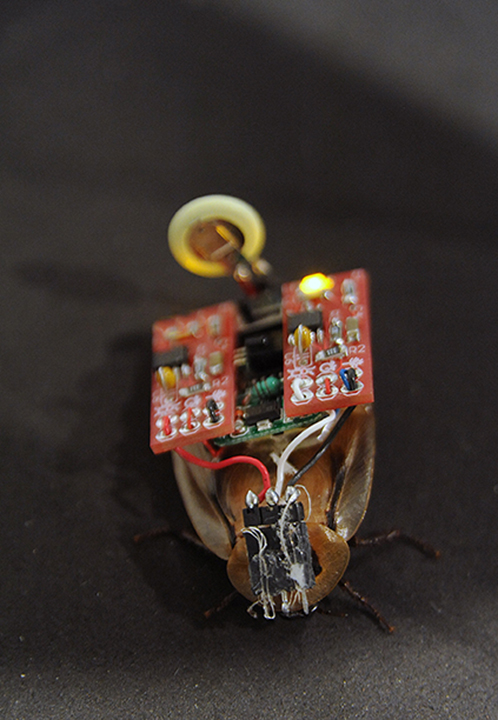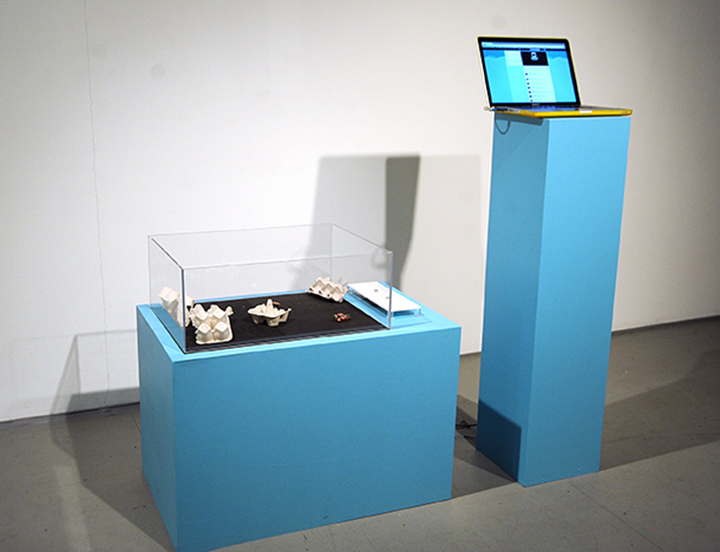 POLAR GLASS: GLACIER AT BOREBUTKA (2012)
1:00m audio loop, surface transducers, white wall
Polar Glass: Glacier at Borebukta (78°25' N 014°06 E) is the recording of a glacier slowly melting near the degree location listed within the title. The glacier is at the end (or top) of the earth. In a recent expedition to the Arctic Circle during the summer solstice of 2014, I encountered glaciers in the polar cap of the planet that were cascaded in the vibrant rays of the midnight sun which bathed the ice fronts in 24 hours of daylight. The glaciers white fronts met the sun's short orbit around the sky reflecting a blinding light which lead to the continual cracking of the ice. Sometimes the ice sounded like a glass of cold ice water shifting and dispersing into a cup on a hot summer day. Other times the ice would calve in large pieces or sheets which would initiate a small tsunami wave and a thunderous roar at my feet. More often the glacial shifts sounded like small pieces of glass being dropped into a shallow pool.
Climbing off the rocky shore and up to the shored ice, my feet sunk into the quick sand-like terrain that surrounded the base of the ancient ice. My ears rested against its surface and my hands gripped its slick sides. The sound recorded is the real time recording of this particular glacial ice's accelerated depletion of remaining life. It is the sound of its transformation to its new body- a fluid and traveling expanse. An expanse that in the future may cover our lands and change the earth from the way we recognize it now as we move into the future. As the sound waves of this recording travel farther into the world as vibrations, becoming quieter and quieter, they meet the friction of the atmosphere falling silent. Much like the sound vibrations of this piece, the glaciers themselves will also become silent.
To Listen click here
PARTNERED WE ARE ALL PESTS (2012)
termites, pine, custom electronics and microphone system, acrylic, recycled paper products
Partnered: We Are All Pests is a sonic floor installation that ultimately explores the notions of the definition of the term pest and the potential for accessing termites as possible partners in the production of renewable energy resources. This installation proposes several conceptual tracts with the main idea being the consideration of the human species existing as the planet's most expansive pest through the hypothetical perception of other species' points of view. The second is the potential partnership with a species that we consider a grotesque pest (termites) to create inherently usable hydrogen through naturally occurring biological process within their tiny bodies. The work explores several issues including biomimicry, emergence, sustainability, what it means to be an artist and researcher, the role of citizen technologists, and uninvited "collaborations" with other species to help solve environmental dilemmas that we has humans have developed and are solely responsible for.
The installation is a 9 foot by 9 foot pine floor that houses three termite enclosures. Each enclosure is filled with sculpted paper forms that are primarily made from human paper waste products (newspapers, paper cups, plates, phonebooks, copies of the artists electrical and gas bills, etc.) that are structurally reminiscent of termite colony construction. The termites are concurrently housed in these enclosures and naturally eat away at the paper forms. As the termites consume the paper forms they ultimately digest them and naturally release hydrogen gas thus taking human wastes and transforming and recycling them into usable materials. The release of this hydrogen gas and its production through the bacteria found in the termite's body has been under investigation by the US Department of Energy as a potential alternative to fossil fuels. The installation also incorporates several piles of ground up paper products that hypothetically represent the amount of paper the termites would need to eat to power various human devices via hydrogen power. The pine floor is most importantly surveyed by custom audio equipment. The viewer is invited to stand, sit, or lay on the custom sonic floor. As they become immersed in the installation by standing on or engaging with the piece, the sound of the termites decomposing the paper waste forms is amplified through digital vibrance resonators and heard acoustically by the viewers in real time. The floor literally becomes a sonic plane. Each termite enclosure is built around two custom microphones that allows the termites chewing to be made audible to the human senses. Conceptually I am interested in exploring various levels of decay through this piece. As our bodies grow, age, and decay on a daily basis, we also aid in decaying the planet of its natural elements for our survival and contribute to its demise through our wastefulness. As we decay the planet we produce waste, these termites have the ability to deconstruct this waste and potentially give way to creating renewable resources for the continuation of human survival- that is if we stop and take the time to consider ourselves as pests and what we consider pests (termites) as equals that we can partner with for positive benefits.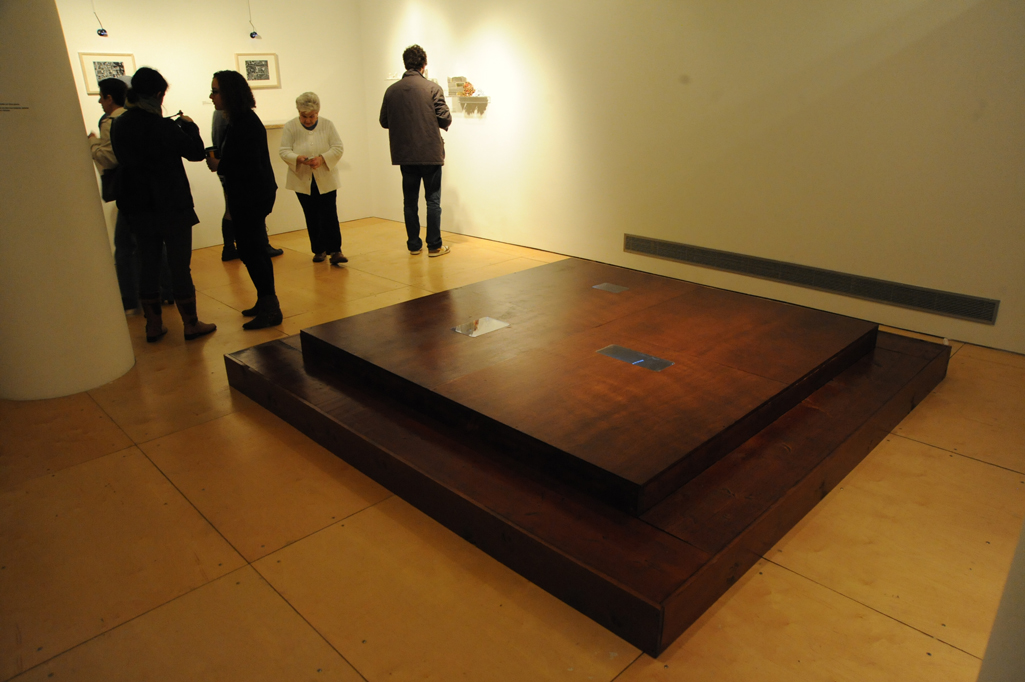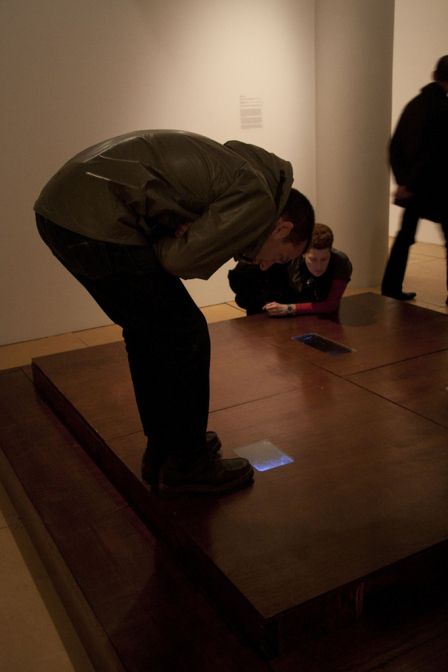 ONE TIME THROUGH (2012)
STEEL, CUSTOM ELECTRONIC SENSORY CIRCUIT, LIVE CHRYSALI
Seemingly weightless, transparent forms house insects undergoing metamorphosis in piping sounds of life and the occasional butterfly that float through and around us, throughout the gallery.
Butterfly Chrysalis are attached to sensors and their every literal movement of transformation from chrysalis stage to "birth" is recorded / monitored. As the butterflies emerge their "popping" and moving from one form of life to another changes a sound score that fills the space of the installation. As each one hatches a relative score begins to emerge from a computer software that generates tones for their very small but important movements. This piece speaks to issues of sudden birth, death, and the existence of life for a short period of time and how existence is recorded.
AROUND WE GO DFW (2012)
Video Projection, Tree Stump, Termites, Bic Pen, (Projection Location Variable)
Around We Go is an experimental video and projection series that records termites following the lines of the Dallas-Fort Worth major highway systems.The termites follow the drawing (made with a bic pen) because of pheromones. The pheromones (smell) of the ink mimics that of one that the termites excrete to communicate with one another. Frustrated with the transition from Chicago to Dallas and the amount of time spent in the car for travel, this piece is a tongue and cheek reference to traffic jams, accidents, and the break down of travel systems. This piece has been projected on building in downtown Dallas as part of the Aurora Festival (2013) and also exists projected on various found logs.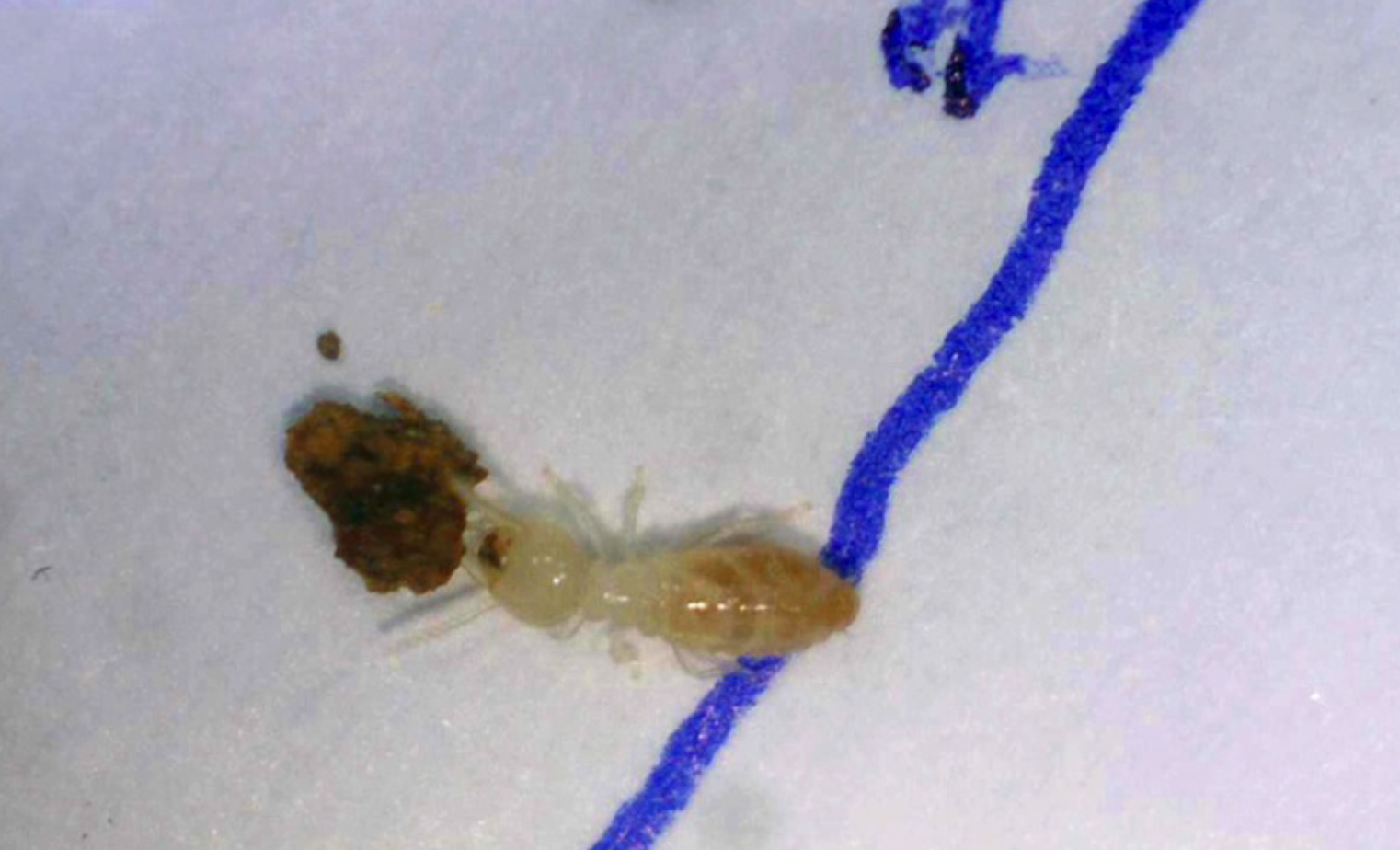 PASSALIDAE (2012)
Digital microscopic images of Bess Beetle body parts captured to reference their body's machine like qualities
#TAG (2012)
Magic Message Plants, Laser Etched Text, Plaster, Hacked Ikea Lights, Steel
#Tag speaks of larger coordination of crowd-sourced data and what information inevitably materializes. For #Tag, sword beans are customized by imprinting the top five hashtags used on Twitter in 2010, slowly revealed as the plants germinate and grow. This piece pointedly asks the viewer, how long does it take for something to trend on Twitter versus actually growing in the earth? How long it takes to grow a network, 140 characters at a time? This approach to this investigation is as poetically cryptic and enigmatic as the meaning that may emerge from such enormous volumes of data.
HOST (2012)
Bean Beetles, Microscopic Camera, Polycarbonate, Custm Electronics, Rear Projected façade
HOST is a site specific 5 channel sight specific video installation with a single live feed that ultimately explores the notions of what it means for animals and humans to act consciously and unconsciously as both pests and hosts. In conjunction with similar conceptual threads that existthrough my work, I am currently exploring the idea of human beings existing as the planet's most expansive and destructive form of pest; Inhabiting nearly every niche of the planet, building into and ultimately altering the environment, and disrupting the natural flow of land, sucking it dry of non-renewable resources and space, and polluting the air through colonization of industry. The host, our planet, acts as an organism that nourishes and supports us, but does not benefit from our existence. The human pest at this rate will extinct itself, running out of clean air, water, space and resources from its host to survive.
The notions of pest / host relationships often call to mind the true grotesque nature of these cyclical relationships. As one entity reaps the benefits of the other, the result is the ultimate extinction of the host and the expansion of the pest. However, the pest can only reproduce as along as the host's resources exist. This push-pull relationship arguably exists in every facet of nature. Upon further reflection, I am interested in calling to the forefront the grotesque reality of the pest / host cycle that the human population has placed itself within and has built for itself.
Conceptually the surveillance of these beetles serves as a metaphorical place to contemplate our own existence, reproduction, and participation in an existing pest / host cycle. Be it consciously or unconsciously, the installation ultimately calls to the notions of humans "eating" our own holes through the planet and its given resources just as the beetles live, eat, and die within their bean host. This piece aims to brings to the front the grotesque nature of the beetles cyclical relationship with their host and directly referencesthe overall 'parasitic' activities of the human population existing directly outside and in the greater world. The residential area across the street further exemplifies, in a less direct way, the home also existing as a temporary host for the human pest, built upon the skin of the earth in most cases with little regard to its potential detrimental effects. The installation at large intends to bring to the surface our seemingly mundane routines as humans in an effort to pose a larger conversation about the transformation, consumption, and progression of our larger host, the planet.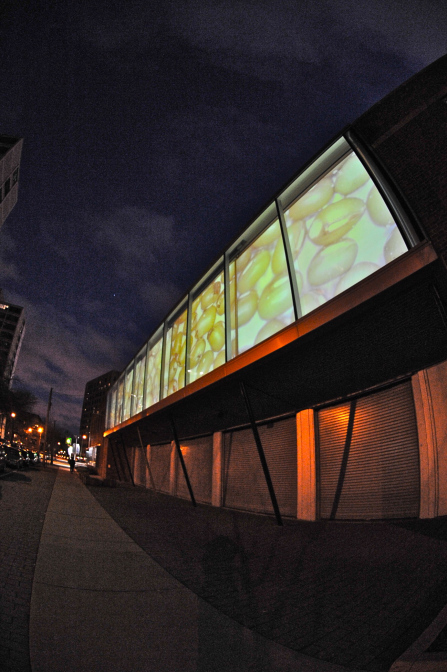 TRACKS SERIES (2012)
Custom Electronics Beetle Backback, Bess Beetles, Long Exposure Digital Photographs
The Track Series is an exploratory body of work comprised of photographic, videographic, and motion capture images, and rapid prototyped sculpture mapping the habitual travel patterns of bess beetles. In order to accurately capture such patterns the bess beetles are each affixed with their own trackable "backpack." These are made from a self-adhesive hook and loop fastener, a small watch battery, and variable light-emitting diodes. Due to the beetle's necessity to constantly burrow and make tunnels through hard woods, such as oak, elm, and other deciduous trees, these beetles have a unique, brute strength unrivaled by many other organisms. This allows them to carry their illuminated backpacks with little hindrance respecting their motion. This project is conceptually rooted to the notions of emergence, travel, and the revealing of formerly unrecognized path making. Additionally, it furthers the author's persistent desire tocollaborate (albeit uninvitedly) with insects.
This research-based project focuses on patterns and voyage paths made by Bess beetles (Odontotaenius disjunctus), classified under the insect order Coleptera. Bess beetles are an imperative species that aid in the decomposition of waste and dead vegetation, specifically within forests. They are an insect commonly found in decaying logs from Texas to Florida and as far north as Canada. Arguably similar to humans and human societal systems, Bess beetles live in pairs within a colony and are a semi-social insect. They pair for with one other beetle and share housekeeping and larval care over 14-16-month period of time. They are also able to communicate through acoustic signals. Most importantly, they travel in and outside of their 'homes', which are excavated galleries and tunnels within rotting timber, to feed and to care for their young. Their external travel (outside of the interior of their log homes) and pattern making have thus become the basis of this research-based series of photographic work.
The beetles were carefully introduced into various wooded environments in Ohio, Illinois, and Wisconsin after they were affixed with the LED 'backpack'. Using a Nikon D700, and remote shutter, the beetles was tracked both individually and in groups via long exposure taken between the hours of 10:00pm and 3:00am central standard time. Each beetle (sometimes grouping of beetles) was photographed for a minimum of 3 hours. Each beetle wearing a different color LED 'backpack' denotes groups of beetle movements. The current results of the Tracks Series experiments and research are presented as digital photographs.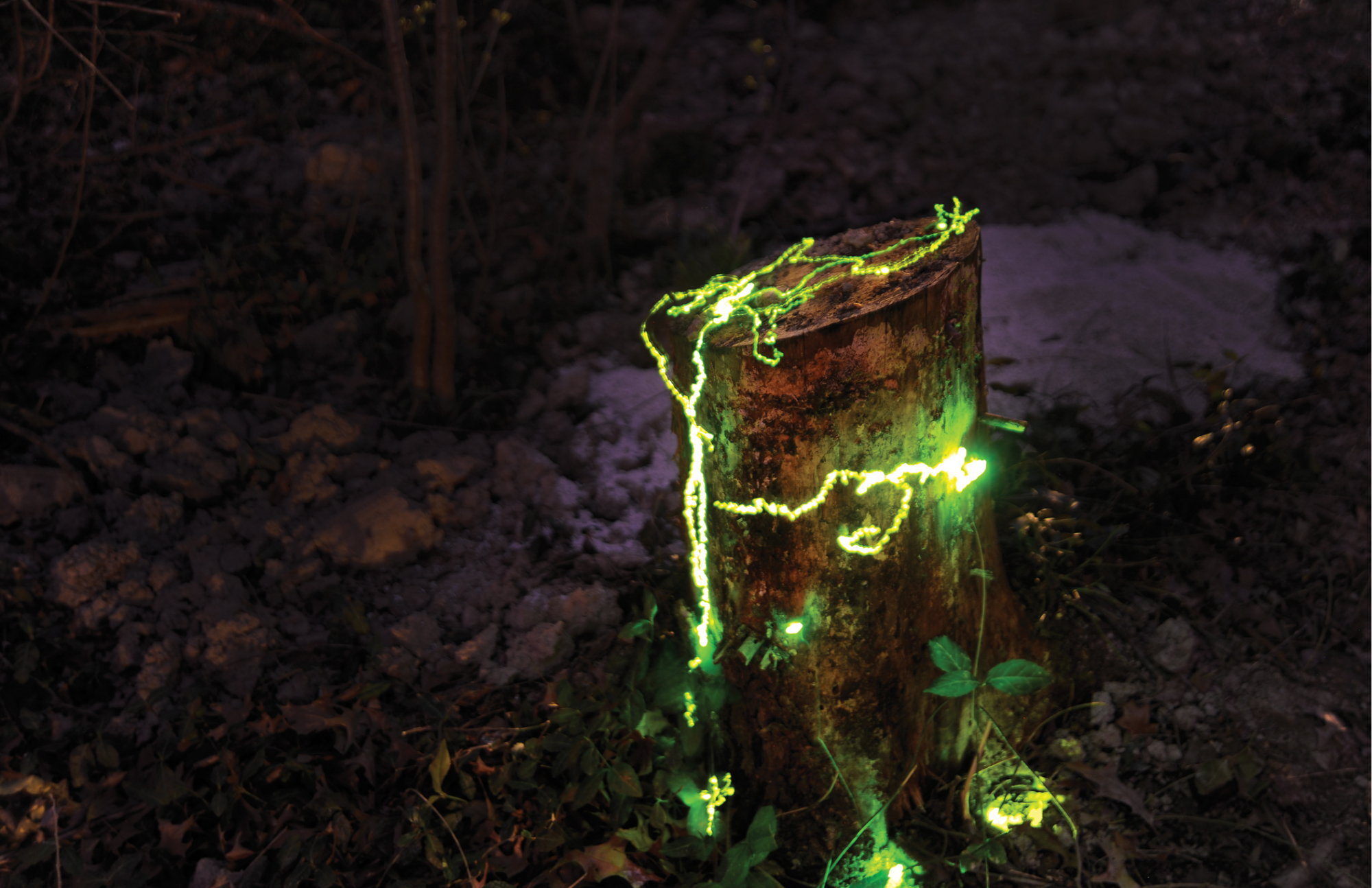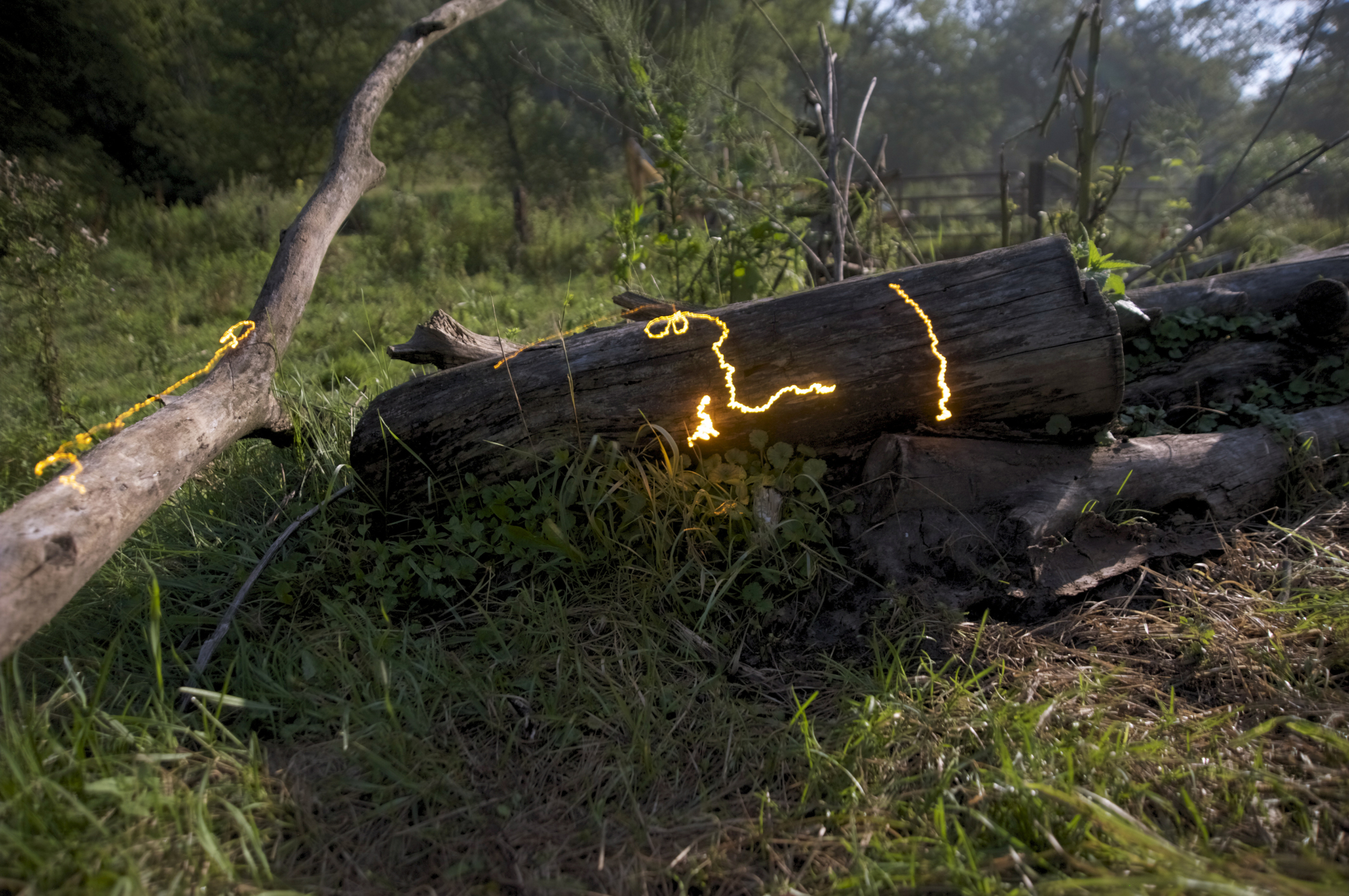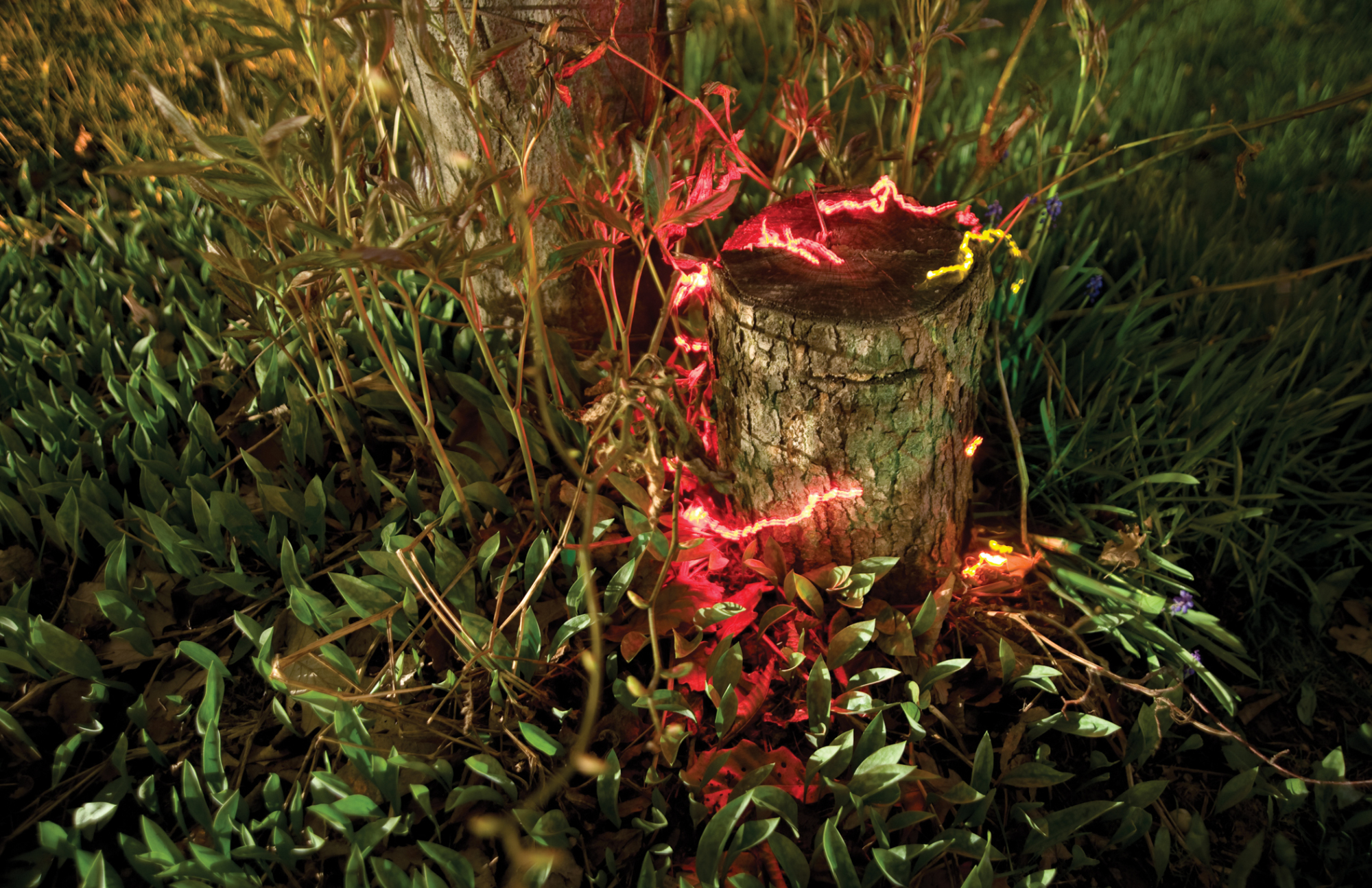 HOW WE BUILD (2011)
Termites, Laser Etched Pine, Acrylic, Web Camera, Google Earth Screenshots
How Will We Build is an exploratory ongoing process involving laser etching selections of google earth screen captures of the city of Chicago that are historically rooted in city planning, politics, and densely populated areas into pine boards. Termites are introduced into a controlled environment and begin to form their own city patterns by eating through the traditional human grid system and creating or "building" their own society against the grain of our own. I am interested in investigating what human forms the termites begin to build against or with our own in regard rectilinear forms or organic forms created by the topographical building view of humans. The maps are surveyed by 24 hour web cameras that capture an image of the termites destruction twice a day indefinitely.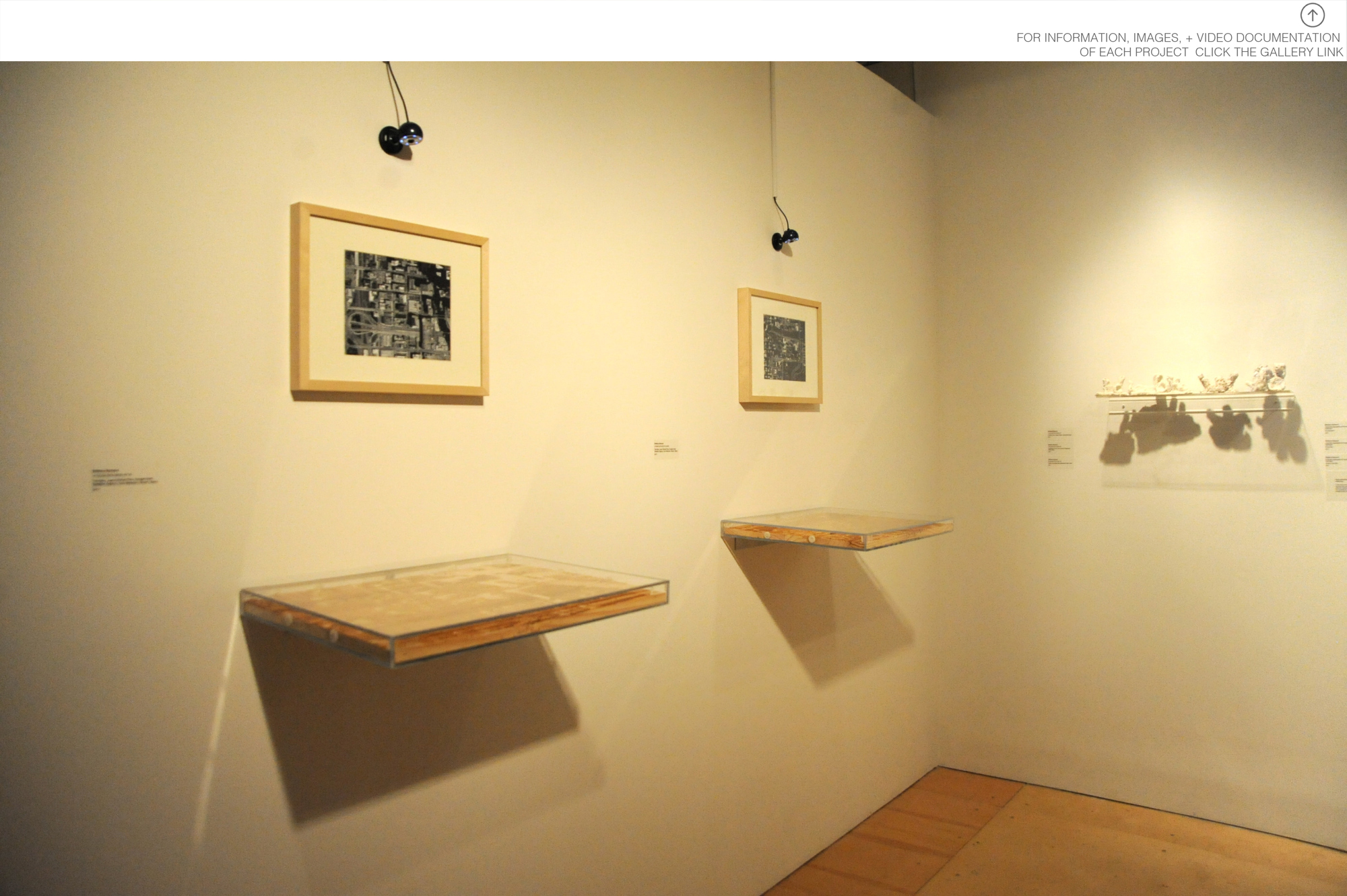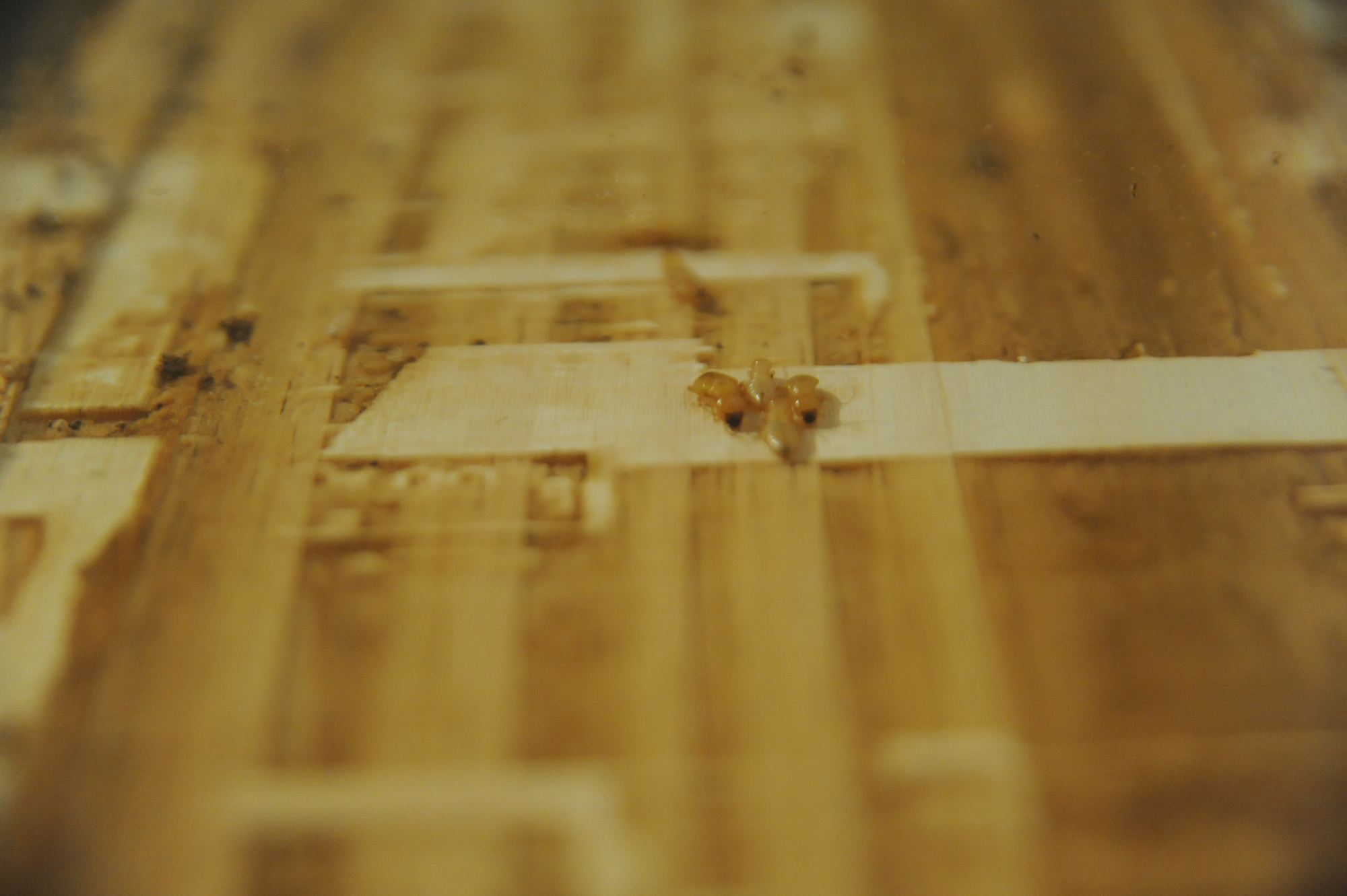 CHEW (2011)
Termites, Take Out Menus, Custom Audio
Chew is a short video made in collaboration between myself, Marlena Novak, and Jay Alan Yim (local style) in response to the theme of "Plat du Jour." Having enjoyed buying and preparing fresh local foods for many years, we were pleased to see the slow food and locavore movements finally evolving in U.S. Cities, such as Chicago. This development has allowed us to posit a more playful perspective in our Plat du Jour piece titled Chew while repurposing American food propaganda from the 1950′s. After all, food and eating are central to all societies, including termites.
Sound design and termite mandibular percussion samples wrangled by Jay Alan Yim.
Original termite sounds recorded by Brittany Ransom.
Video editing and Text by Marlena Novak.
This piece was made for the Sixth Edition Streaming Festival and can be viewed here:
EAT ME (2010)
Acrylic, Custom Electronics, Termites, Artist's Birth Certificate
Eat me is an experimental sound piece that facilitates a proof of concept for Partnered We Are All Pets. Termites are given the artist's birth certificate and as they eat the paper they in theory produce approximately two liters of usable hydrogen gas. In turn the termites are decomposers producing a viable energy source but destroy the artist's existence in the process. The viewer is invited to hear the sound of the termites eating the birth certificate in real time and to become part of the cyclical nature of birth and decay.
LADYBIRDS (2009)
Ladybirds is an installation that is conceptually rooted within notions of time, space, and death. It allows ladybugs to control a six channel audio composition and play it in real time. Each small environment is affixed with a sensor and when a dominant ladybug mounts the sensor a specific sound assigned to that environment is played. There are six environments in all and the ladybugs have compositional control over if, when, and how long these sounds are played.
SUBSEQUENT SIGHT (2008-2014)
Custom Electronics, Modified dog vest, Spy Equipment
The Subsequent Sight series is realized through the implementation of a wearable micro camera and recording mechanism that was placed on a dog. I felt this would help to capture the perspective of the dog's world and concerns. This system supported a wireless high-resolution recording unit and a covert micro camera, weighing less than one pound. This lightweight device was housed in a wearable vest constructed almost entirely out of soft fleece and nylon fabrics that allowed the dog to comfortably carry out its daily functions.
The camera used to record the dog's daily activities is a model that is typically used by law enforcement for undercover operations. It recorded color video at 640 x 480 resolution at 30 frames per second and transmitted its data to a durable and light-weight digital video recorder.
With the dog's safety being of the highest priority, all materials used in the vest construction were carefully considered. All materials were sampled from pre-approved dog apparel that was purchased from local pet stores. This allowed for a completely wireless, flexible, and comfortable risk free solution for making the dog a mobile videographer.
This system aided in illuminating a first hand account of the visual and auditory perspective of dog's lives when we are and are not present. In order for one to understand the behavior of the dog while the owner was not present several hours of footage was taken while the owner and their respective pet spent time together.
The footage was collected from eight dogs ranging in age, size, breed, gender, and temperament. Their primary environment (indoor, outdoor, or a combination of the two) was also greatly considered.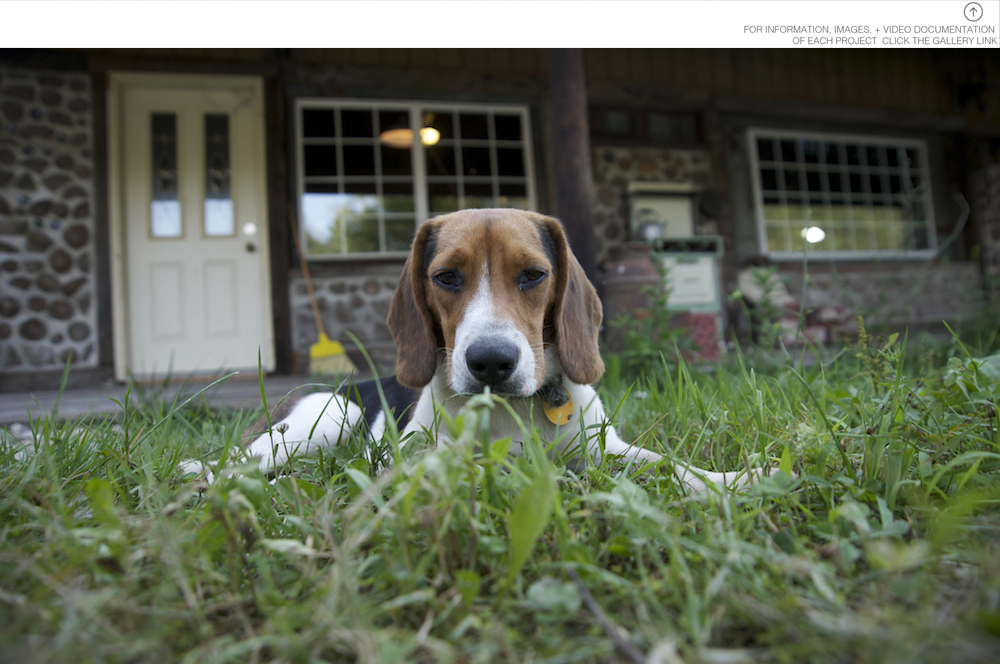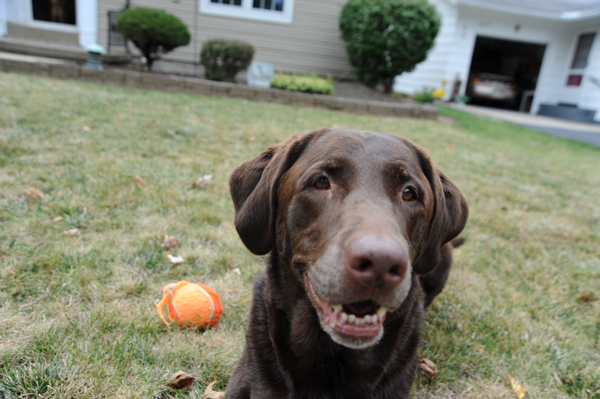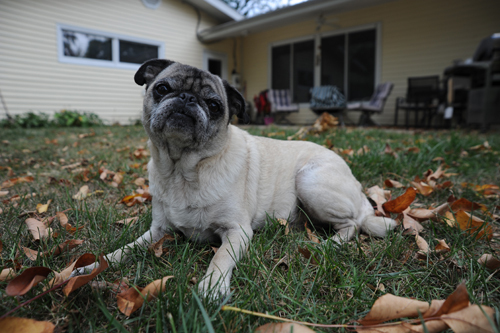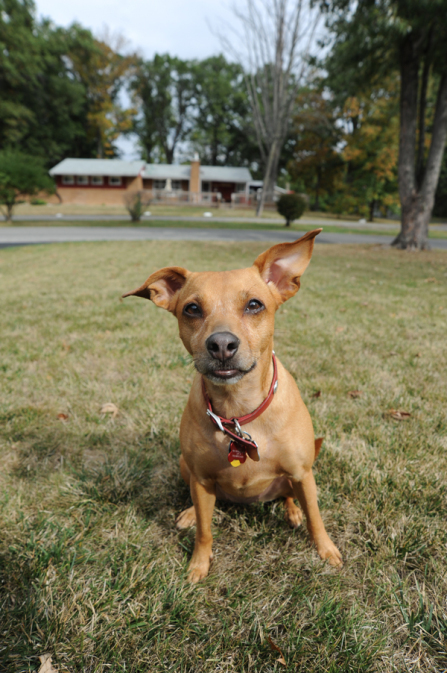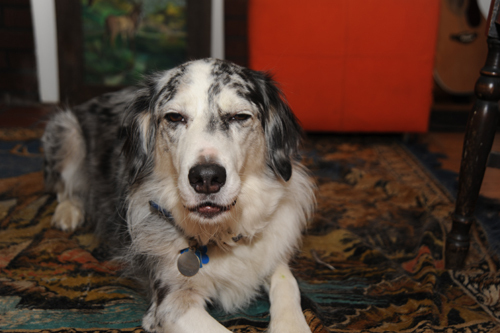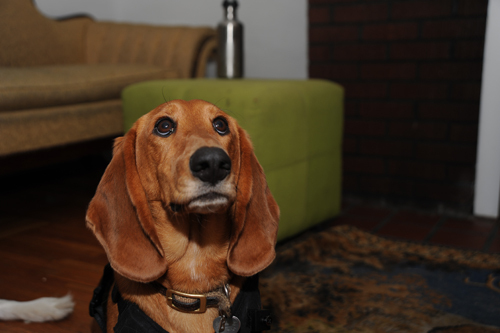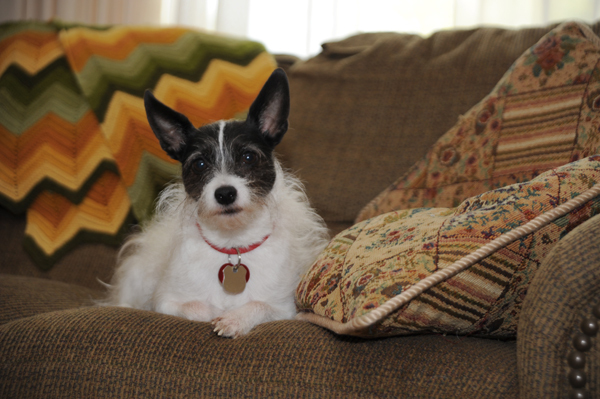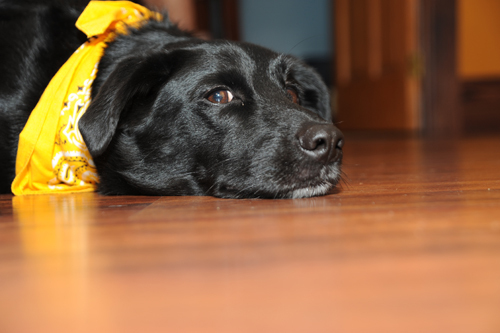 ONLY A MOTHER COULD LOVE (2008)
Only A Mother Could Love is a digitally manipulated photographic series that humorously investigates the notion of pet owners taking on the facial characteristics of their animal companions and vice versa often projected over suburban neighborhoods where pet / human relationships exist.
INTERACTOPUS (2010)
Custom Electronic Dog Toy Prototype, hacked WiiMote, Pure Data
In this first prototype I have created a toy (resembling that of a traditional dog toy found in pet stores) that houses a programmable interface. The current interface is a deconstructed wiimote housing a three-axis accelerometer. It is activated through the head movements of the dog during the act of play. These play patterns are an active preparation for hunting strategies that are tightly woven within the DNA of our canine companions. For this prototype the "kill" or the shaking gestural movements will be translated in to sound. As the dog shakes the toy vigorously, the sound is activated through a pure data patch running from a computer. In this current prototype the sound is currently dissociated from the toy (the sound is not coming directly out of the toy) and I hope to change this in future models of the series. I eventually hope for these toys to be able to translate the act of play in to projectable real time drawings. This initial prototype investigates a multitude of different questions and concepts in respect to human and domestic dog interaction and co-habilitation.
PROTO-SKY (2010)
Proto-sky is a site-specific collaborative installation designed, created, and installed by both graduate and undergraduate students from the University of Illinois at Chicago under the instruction of Drew Browning. It is located in the University of Illinois at Chicago's Innovation Center Haptics and Prototyping laboratory. It is a programmable LED ceiling comprised of 50 megabrite lights and custom hardware and software.
TIPPY TALK 2008
Tippy Talk is an interactive environment designed for a domesticated parakeet named Tippy. Tippy is housed in an environment with six robotic parakeets who house infrared sensors in their chests. As Tippy interacts with the robotic parakeets each bird says an english phrase. The environment aims to teach Tippy how to speak english via the robotic birds. The piece questions the personification of domesticated animals.
ORIFICIAL RESONANCE (2008)
Orificial Resonance promotes the communication between humans and plants. A sensor detects a human presence which triggers the power of an amplification system to allow a human participant to speak to the plant in its enclosed environment. As the plant receives the sound vibrations from the human's voice, the small leaflets on the telegraph plant begin to move in direct response. These plants respond to human voice stimulation thus literally encouraging a very direct dialog between humans and nature.